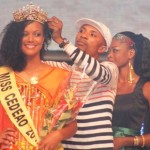 She is a Cape Verdean. Spencer Lopes, student in marketing-advertising became on Saturday, December 14th, in Abidjan-Cocody, the 17th edition of the beauty competition, Miss ECOWAS-2014 (Economic Community of West African States). "I think of my friends, my parents and my country to which I dedicate this victory."
Her measurements: Height: 1, 78 m – Chest: 89 cm – Hips: 101 cm.
At the age of 18 years old, she was ahead of the Ivorian Dia Aïssata with two small marks.
She thus, became the 19th West African Queen of beauty. It was in 1994 that this competition was created by Victor Yapobi, the promotor of Miss Côte d'Ivoire.
The minister in charge of Integration and of Ivorians of diaspora, Ally Coulibaly declared: "This competition in addition to the promotion of African Women Beauty is undoubtedly the key for integration."
A Miss of whom we will hear much about!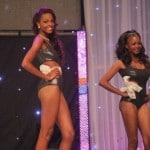 On the same topic: