Claudia Tagbo on the poster of 4 movies in 2014 in France. And not the least! «Supercondriaque» of Dany Boon, «Le Crocodile du Botswanga» of Fabrice Eboué and Lionel Steketee, «Bon rétablissement!» of Jean Becker, «Amour sur place ou à emporter»: the movie of Amelle Chahbi!
She was born 14 June 1973 in Abidjan where lived till the age of 13.
In 1973, she came to complete her studies at Chanac in Lozère then at the Gard. After her high school diploma, she entered the academy of Montpellier before following studies in Performing arts where she got a Master degree in Performing arts – Theater option in Paris-III at the University of Paris-VIII. A well-made head!
The cinema is her passion. She was lucky to work with Stanislas Nordey, Élisabeth Rappeneau, Julien-Leclercq, Julien Leclercq and Olivier Dahan.
But it was especially when she was making the stand-up comedy that she was well known in particular in Jamel Comedy Club of the famous Jamel Debbouze in 2006. It was at that time she started a fight against breast cancer. "I was passing through something hard enough, a breast cancer. All this time where everybody laughs, where I make laugh, that this red pullover is wonderful, there are bandages under. Now I can laugh, fortunately that there was that, in fact. Fortunately, at the time it happened, I was working and I could laugh. I used to go home late in the evening, I had medicine to take but I took a lot of energy. But that's life, it finished not long ago because I passed to the repair phase (…) I do not talk about it anymore. Even wounds are gifts."
She then naturally emerged on television with "Fatou la Malienne". She also interpreted the recurring character of lieutenant Martine Forest in "R.I.S Police scientifique".
In 2008, she acted in the mini-series "Tongs et Paréo" as well as in the series "Toi-même tu sais" of J.G Biggs.
Complete artist, she also became in 2010 columnist during some TV programmes: in "le Bureau des Plaintes" of Jean-Luc Lemoine on France 2. Since November, 2010, she has been a part of the team of presenters by the besides of Arthur in the programme "Ce soir avec Arthur" on TF1 since May 2013. "I adore Arthur. This guy affects me. He came to see me on stage and suggested me to participate in "Vendredi tout est permis".  It was easy-going, we were enjoying, and we danced … Moreover, if I was asked to participate in "Danse avec les stars", I'm ready!"
"I am a woman, large and moreover black, thus it was not a win situation! But I take all this easy. I am not going to spend my time complaining.
Her little secret: "I always sleep with Popo, the blue teddy bear that my younger brother offered me. It protects me."

Cinema
2002 : Mama Aloko de Jean Odoutan
2003 : La Valse des gros derrières de Jean Odoutan : Assiba
2003 : La Dictée de Meiji U Tum'si : La mère
2005 : Congorama de Philippe Falardeau : Alice
2007 : Ma vie n'est pas une comédie romantique de Marc Gibaja : la douanière
2007 : Chrysalis de Julien Leclercq : l'infirmière
2008 : Cash d'Éric Besnard : la secrétaire #1
2008 : Vilaine de Jean-Patrick Benes, Allan Mauduit : la maman à l'aéroport
2010 : Le Sentiment de la chair de Roberto Garzelli : l'amie de Djibril
2010 : De l'huile sur le feu de Nicolas Benamou : l'infirmière
2011 : Une Estonienne à Paris de Ilmar Raag : l'aide-soignante
2012 : Les Seigneurs d'Olivier Dahan : Fatou N'Dogo
2014 : Supercondriaque de Dany Boon : Eliane
2014 : Le Crocodile du Botswanga de Fabrice Eboué et Lionel Steketee
2014 : Bon rétablissement ! de Jean Becker
2014 : Amour sur place ou à emporter : le film ! de Amelle Chahbi
Short films
2009 : Omar de Sébastien Gabriel : la mère d'Omar
2010 : J'aurais pu être une pute de Baya Kasmi : la caissière
2012 : Schengen de Annarita Zambrano : Ines
Series
2001 : Fatou la Malienne de Daniel Vigne : Hawa
2003 : Fatou, l'espoir de Daniel Vigne : Hawa
2003 : Zoom – Premiers Pas de Paolo Barman
2004 : Ma meilleure amie d'Élisabeth Rappeneau : Bertine
2004 : PJ de Gérard Vergez (épisode 81)
2005 – 2010 : R.I.S Police scientifique de Laurence Katrian : Martine Forest
2006 : Le Tuteur d'Édouard Molinaro : La sage-femme
2007 : Sexe, gombo et beurre salé de Haroun Mahamat Saleh : Bintou
2008 : Boulevard du Palais de Christian Bonnet : Mme Wakalo
2008 : Tongs et Paréo de Philippe Giangreco : Noémie
2009 : La Vénitienne de Saara Saarela : Lieutenant Maguy
2009 : Inside Jamel Comedy Club d'Olivier Braumstein : Elle-même
2010 : Au bas de l'échelle d'Arnauld Mercadier : Stephe
2010 : À vos caisses de Pierre Isoard : Arsène
2011 : Camping Paradis de Jean-Marc Thérin (saison 2, épisode 4) : Sœur Constance
2011 : United colors of Jean-Luc de Jérôme L'Hotsky : Lydie
2011 : Clem de Joyce Buñuel : La directrice de la crèche
2011 : Le Client d'Arnauld Mercadier : Falco
2011 : Crapuleuses de Magaly Richard-Serrano
2011 : C'est la crise de David Freymond : Claudia
2012 : Les Parisiennes de Frédy Busso
2013 : Manipulations de Laurent Herbiet : Laura Silvano
2013 : C'est la crise ! d'Anne Roumanoff : Claudia
2013 : Lanester de Franck Mancuso : Léonie Saint-Martin
One woman shows
2008 : Jamel Comedy Club, directed by Kader Aoun, tournée à travers la France
2011 : Claudia Comedy Gospel de Claudia Tagbo, directed by Fabrice Éboué, Théâtre des Mathurins, Théâtre Le Temple
2012 : Crazy de Claudia Tagbo, directed by Éboué, L'Européen
Voxographie
2009 : Precious de Lee Daniels
2008 : Le Chihuahua de Beverly Hills de Raja Gosnell
2011 : Le Casse de Central Park de Brett Ratner
2012 : Extrêmement fort et incroyablement près de Stephen Daldry
2013 : Le Dernier Exorcisme 2 d'Ed-Gass Donnelly
Chorus singer
1999 : Groupe Barabara Akabla aux Arènes de Montmartre
1999 : Groupe Alphonse Souma à la Flèche d'or et Masao au stadium de Bruxelles
Director
2002 : Demandez-nous pardon qu'elle met en scène.
2003 : Confusion (short film) rewarded during the festival of short films in 2003.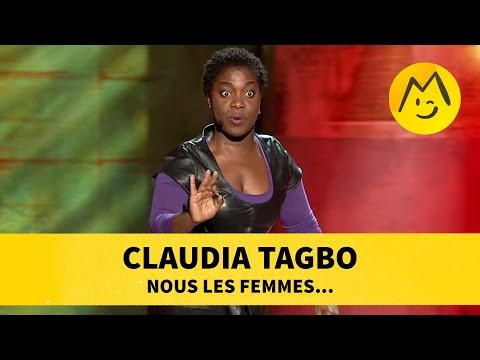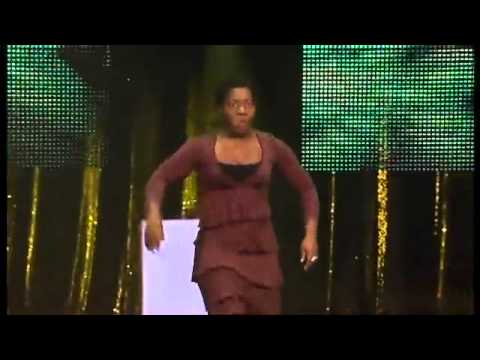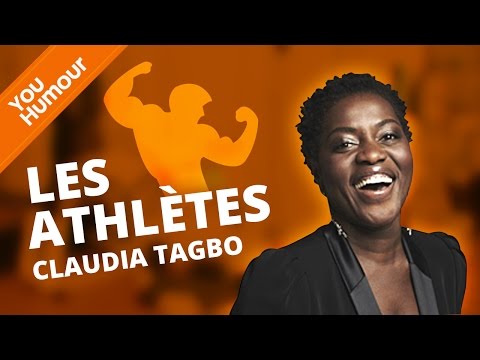 On the same topic: