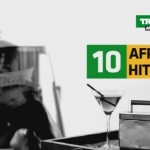 In Africa, one of the ambitions of all artists is to have their video clips shown on a Trace channel. For the fact that the televisions of the group in Africa accepted, its co-founder Olivier Laouchez intends to make of Abidjan, the relay point for the French-speaking countries of West Africa.
The choice of Ivory Coast is not by chance. The country of DJ Arafat is the Nr 2 in terms of audience behind France. The country supplies to the group a rich and diversified playlist. The Magic System group, DJ Arafat and Serge Benaud are among others the Ivory Coast artists who collect the major part of copyright shared by Trace.
With its high technology and its rich programs, the arrival of Trace TV in Ivory Coast will create new jobs. "There are employments that we are going to create in this sector for presenters, editors and directors. We are also waiting for the time of liberalization of the broadcasting where Ivory Coast will make progress towards digital technology. And if we obtain all the licenses, we are going to modernize the Ivory Coast broadcasting sector", specified Olivier Laouchez.
In order to reach this level of professionalism, Olivier Laouchez made much effort. After his studies of business in Paris, the Martinican entrepreneur returned to Martinique where he created the first private television channel, the Antilles Television in 1993. By being at the head of the Hip-hop Secteur Ä label, the businessman got interested in music and decided to offer new things to televiewers.
With the support of the American investors Urban Investment Group, he launched Trace Urban in 2003. Today, the group conquered four the whole world. "We are present in 160 countries worldwide with 16 different channels. The Trace channel that is broadcast in Abidjan is not the same in France, nor in Martinique or in Asia. We adapt the television to the broadcasting environment and the languages. After the craze in Africa for Trace Urban, we created Trace Africa for the African Diaspora", he explained.
On the financial plan, the group has shown a perfect health. "Today, our operating budgets are at 1, 5 billion. Considering from where started, the assessment is more than satisfying", he specified.
Original text by:
Roger ADZAFO
On the same topic: