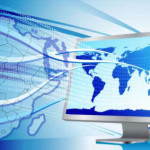 Mark Zuckerberg has just marked an important point in his project that aims at offering internet to the poorest. Facebook launched on 31st July 2014, Internet.org, application that will allow more half of the world to be connected to Internet.
"Giving access to internet to the two thirds of the world that are not yet connected", such is the wish of the young boss of the social network the most used in Africa. For the moment only the Smartphones users living in Zambia benefit from services of the application.
According to Jeune Afrique magazine, the users of this service can, for example, consult weather report free of charge on their mobile, surf on digital encyclopedia Wikipédia, but also "liker" or comment on Facebook, initiator of the project.
"Nobody should choose between access to internet and food or health care", explain the social network of Mark Zuckerberg that said to be working with several partners "to develop a technology that lowers the cost of data distribution in the world and allows widening the access to internet to communities that don't", clarified the founders of the project
Original text by:
Roger ADZAFO
On the same topic: