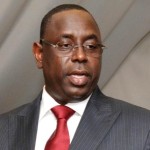 One week after his return from Washington outside the USA / Africa Summit, the Senegalese Head of State, Macky Sall is at present on a private visit in France.
According to a communiqué of the Senegalese government, it is on invitation of his French counterpart, François Hollande, within the framework of the celebration of the 70th anniversary of the Allied invasion in Provence during the Second World War.
The invasion in Provence is a military operation carried out during the Second World War by the Allied troops in the southeast of France (between Toulon and Cannes).
It aimed at catching in a pincer movement the German army in the Central Europe and to reach Berlin before the Soviet elements.
Original text by:
Blaise AKAME
On the same topic: