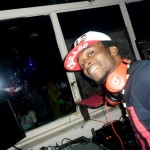 The night of the coming September, 26th will be dedicated to men and entertainment and gastronomy spaces of Ouagadougou, Burkina Faso.
An evening during which, the best actors will be rewarded for the very first edition of the MADIGO Prize.
It is thus planned to award a total of 12 trophies in the domains of Bars, Restaurants, Inns, Disc-jockeys, etc.
According to organizers, "the MADIGO Prize aims to be a springboard for these men and spaces that accompany the populations in their relaxation and entertainment moments".
The event is managed by Serge Ekra and Adama Fofana in association with a group of cultural actors of Burkina Faso.
Original text by: Blaise AKAME
On the same topic: