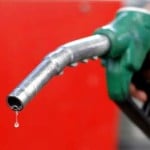 General surprise at the filling stations earlier this Wednesday.
The pump price of the unleaded fuel just got reduction in Ivory Coast.
It henceforth moved from 755 FCFA to 735 FCFA per liter. On the other hand, the price of the gazole remains unchanged at 615 FCFA.
According to an economist, this reduction would result from the application of the automatic adjustment system of prices adopted by Ivory Coast government in November 2012.
By the same system, the price per liter of the unleaded fuel moved last July from 740 FCFA to 755 FCFA or an increase of 15 FCFA.
In 2013, the price of unleaded fuel got a reduction of 26 FCFA moving from 766 FCFA to 740FCFA.
Original text by: Blaise AKAME
On the same topic: