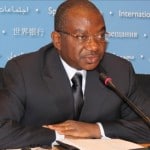 Within some few days, universities and colleges in Burkina Faso will be equipped with 128 brand new buses.
Concretely, they will be 60 public transport buses of 70 seats, 8 mini buses of 35 seats, 7 mini buses of 22 seats, whole engines, spare parts and workshops equipment.
Estimated at a global cost of 12 billion FCFA, the project is an initiative of the government of Burkina Faso, supported in its efforts by the ECOWAS Bank Investment and Development (EBID).
The Minister of Economy and Finances specified that "the contribution from the EBID is estimated at about 9 billion FCFA, the rest being supplemented by the State of Burkina Faso".
The acquisition market of these buses was assigned to the Indian group "Angélique International Ltd" that should supply them within four months.
Established in 1996, Angélique International LTD is active in the realization of key projects in the sectors of electricity, water, irrigation and agriculture as well as industrial projects on international markets of Africa, Middle East, South and South-east Asia.
Original text by: Blaise AKAME