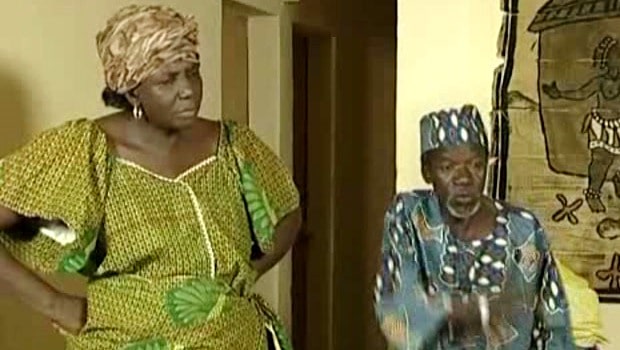 The Burkinabe cinema is mourning.
The Burkinabe actress, Fati Millogo known under the name of Tanti Abi (photo at left) in the series, Les Bobodioufs, died last 23rd October from from a cardiac arrest.
In this funny series, she was the wife of Tonton Drissa (photo at right) and mother of Amadou and Fati.
Being broadcasted at present on A+, the new channel of Canal+ and on Nollywood TV, this successful Burkinabe series was several times rewarded during African movie festivals.
Mother of two girls, Fati Millogo was buried in the city of Bobo-Dioulasso. She was 65 years old.
Tanti Abi, rest in peace!
Original text by: Blaise AKAME