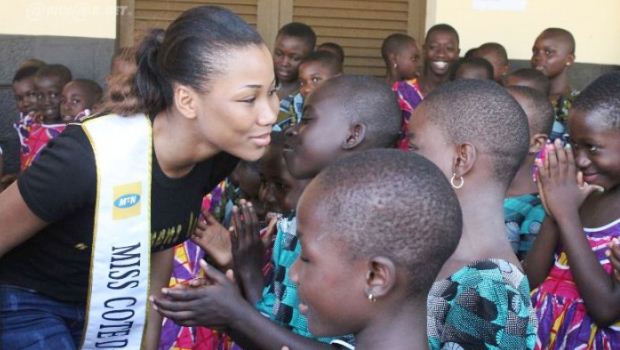 Touched by the health of certain children who are unable to move from their bed, to enjoy these magic Christmas festivity periods, Miss Yéo Jennifer, the Miss Ivory Coast 2014 launches the "Once upon a time Christmas" project.
Far from telling fairy tales to these children, the Ivorian queen beauty aims to be more realistic.
She thus intends to go through certain hospitals and orphanages on 25th December 2014 to offer them foods and items, mainly toys donations to hospitals sheltering sick children.
The other component of the project is to equip an orphanage by offering 200 sports gears, 200 pairs of sports shoes and 200 pairs of smart shoes…
This action from Miss Yéo Jennifer occurs in the line of the solidarity operations that she has been implementing since her election.
For that purpose, a blog (https://www.leetchi.com/c/solidarite-de-jennifer-yeo) was created for the information and the donation collections from people willing to participate in the operation.
Original text by: Blaise AKAME
On the same topic: