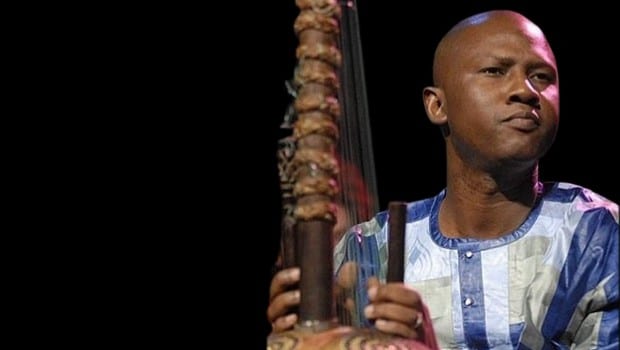 The Senegalese artist, Abdoulaye Cissokho will be top the bill of the 23rd edition of the "Voice Evening", planned in Paris, on 21st January 2015. According to Aps, the genius of the Kora will be the only African artist in the event organized by Orange. Author of two albums "Mes racines" (My Roots) and "Amanké-Dionty", the koriste announced a few days ago, the next release of his third opus "Djaliya" completely recorded in France.
2014 is a very busy year for the artist, Abdoulaye Cissokho. Present at the International Festival of Jazz (Senegal) in June, he also made an European tour in Germany,Austria, Spain, France and Switzerland.
"In all modesty, I shall say that the tour was a great success. The show rooms that welcomed us were always filled up with spectators who appreciated our music based on the African authenticity (…) During this European tour, we met famous of the World Music of whom the famous Cameroonian saxophonist, Manu Dibango who, seduced by our art, invited us for TV program broadcasted on TV channel Africa n°1", he confided to APS.
Abdoulaye Cissokho is a polyglot artist specialist of the Kora. He sings in French, English and several Senegalese national languages. He announces a new African tour that will bring him to Dakar, Saint-Louis, Ziguinchor, Gambia, Guinea-Bissau among others.
Original text by: Roger ADZAFO
On the same topic: