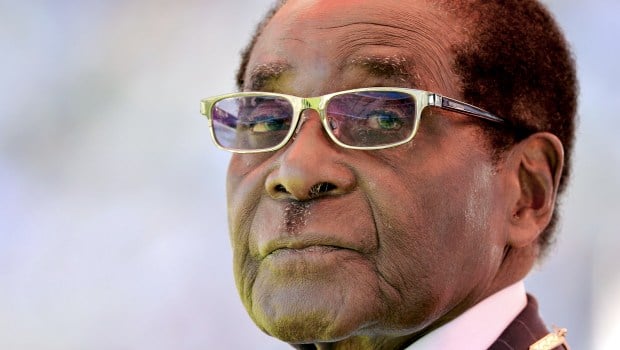 In spite of the sanctions preventing Robert Mugabe to travel to the European Union, the new serving chairman of the African Union can go there provided that he travels to represent the organization; indicated at the end of last week, Catherine Ray, spokeswoman of the diplomatic department of the EU.
"A ban of travel is imposed on Mr. Mugabe. But this ban will be raised when he will travel in his quality of Chairman of the African Union", declared Mrs. Ray, during a press briefing.
The EU began in 2013 to normalize its relations with Zimbabwe, raising most of the sanctions imposed since 2002 to protest against the political violence and the infringements of human rights for which it accused the regime of Mugabe.
But the Europeans kept Mr. Mugabe and his wife on a "blacklist" of personalities forbidden of visa for the EU and whose assets are frozen in Europe.
Mr. Mugabe boycotted in April 2014 a EU-Africa summit in Brussels, in spite of a special European invitation, because visa was refused to his wife.
Questioned about the status of this during the future travels of Mr. Mugabe as chairman of the AU, Mrs. Ray indicated that the temporary raising of the ban of travel is valid for Mr. Mugabe when he operates international missions.
However, Mr. Mugabe will not a priori have the opportunity to travel to Brussels during his chair. No EU-Africa meeting is planned in 2015, according to the diplomatic department of the EU.
Original text by: Blaise AKAME
On the same topic: