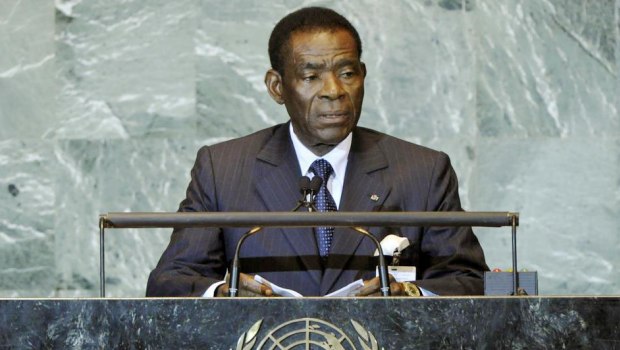 The Equatorial Guinean president, Teodoro Obiang Nguema Mbasogo, is honored with the title of the Man of peace 2014.
It is the Issa Hayatou foundation that appointed him within the framework of its prestigious prize formerly called the Trophy of peace and that becomes the "Issa Hayatou Trophy of Peace".
Teodoro Obiang Nguema Mbasogo thus succeeds to his Togolese counterpart, Faure Gnassingbé who, according to the chairman of this foundation, Castro Anoy Niniba, "is and will stay a so great actor of the sustainable development".
Justifying the choice of the Equatorial Guinean Head of State, Mr. Anoy Niniba supported that "Man of peace, defender of the interests of the continent and its youth, Teodoro Obiang Nguema Mbasogo saved Africa from an unprecedented shame. The one of seeing Qatar hosting the AFCON 2015 on its land further to the refusal of Morocco to welcome the event".
Committed for several years ago in the development of football on the African continent, this trophy for peace initiated since 2013, is a way for the Issa Hayatou Foundation to promote football and the sustainable development, two major factors in its ideals.
Original text by:Blaise AKAME
On the same topic: