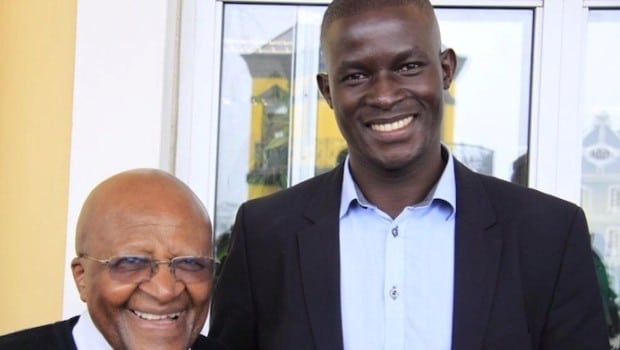 The American Friends Service Committee nominated the Manager of the Network Initiative of the African young people in Uganda, Victor Ochen, for the Nobel Peace Prize 2015, reported APAnews.
His nomination was announced on Thursday during a press conference in Washington after the confirmation of the Nobel Peace Prize Committee, specified the news agency.
Ochen has always showed, at the same time, commitment and efficiency in his efforts to meet the needs of the victims of the war by the Lord's Resistance Army in Uganda (LRA), specified the Committee in its appointment letter.
At 33 years old, this defender of peace considers his nomination as something "amazing and great".
Ochen is nominated together with a Russian newspaper, critic of President Vladimir Putin, former agent the American intelligence services, Edward Snowden, Pope François and and Erythrean priest who helps the African migrants.
The winner of the Nobel Peace Prize 2015 will be revealed next October and will pocket 1,200,000 dollars.
Photo: Victor Ochen in the right with Desmond Tutu.
Original text by: Blaise AKAME
On the same topic: