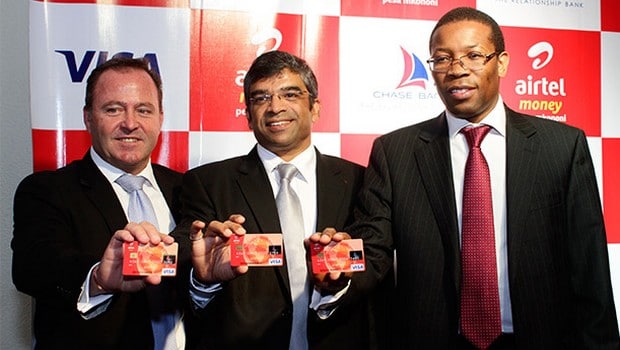 Seven African countries can henceforth benefit from Visa services via their mobile phones. This innovation is the fruit of the collaboration between Visa and Airtel. The countries concerned by this new service are Gabon, Ghana, Kenya, Madagascar, Rwanda, Seychelles and Tanzania.
Any holder of a Mobile Money account at Bharti Airtel can henceforth use their phone to make on-line purchases and in the stores where Visa cards are accepted.
"We are delighted to start the next development phase of Airtel Money with our new partner, Visa. We can expect to more empower our Airtel Money customers so that they have access to retail trade, automatic teller machines and on-line payments by using only their Airtel mobile phone and their Mobile associated card to control all their needs regarding mobile payment", declared very delighted the Airtel Money Africa manager, Chidi Okpala.
Original text by: Roger ADZAFO