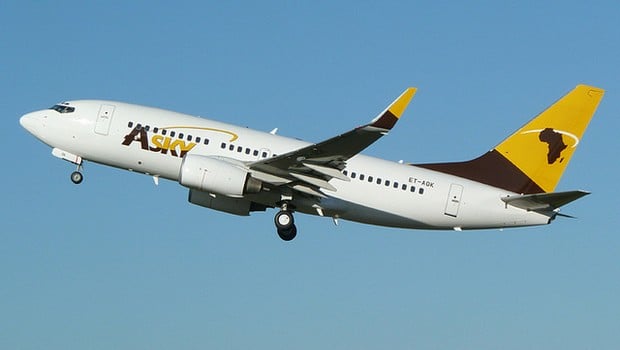 The board of directors of Asky has just appointed Henok Teferra at the head of the Pan-African airline company. The Ethiopian replaces his fellow countryman, Yissehak Zewoldi who resigned a few days ago for personal reasons.
The new managing director of Asky was the chief of staff for the manager of Ethiopian Airlines, major shareholder and partner of Asky. He worked for the implementation of the strategy that makes of Ethiopian Airlines the major airline company of Africa today.
Created in 2007, the Asky companyoperated its first flight in 2010. It currently operates 23 destinations situated in 20 countries of West and Central Africa. In spite of its wonderful performances in the African sky, the company got early this year, a series of dismissals considered unfair by the employees and the Togolese local press.
The arrival of the new manager is considered by the Asky staff as the end of dismissals hanging over them.
Original text by:Roger ADZAFO