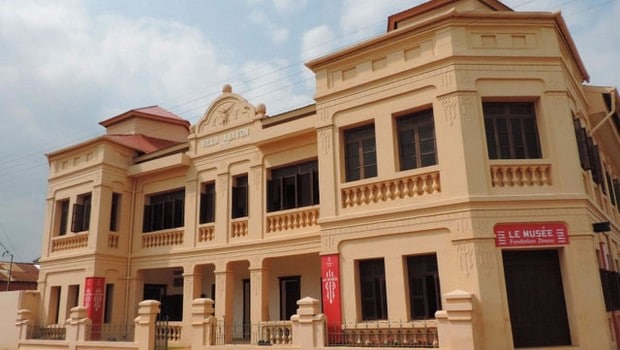 Created in 2005, the Zinsou foundation celebrates its 1o years of existence this month with encouraging achievements. Within a few years, the center based in Cotonou has become the showcase of the African contemporary art.
The Zinsou foundation welcomed 23 great exhibitions. It also has registered 4 million visitors and has served as study trip place for more than 7000 children.
For the celebration of its tenth years, the center has chosen to turn to the artist Yourouba Romuald Hazoumé already present at the opening of the foundation.
At 29 years old, Marie-Cécile Zinsou is at the head of "Fondation Zinsou", a family organization that works for the development and the valuation of the African artistic heritage in the world. It opened the first museum of contemporary art in Benin on 11th November 2013.
On the same topic: