2 Vues, 1 Aujourdhui
The Olympic Games of Sochi take place at present in Russia … And the continent, Africa follows them in Sochi with more or less passion …
Three countries are taking part in, Morocco, Togo and Zimbabwe! And only five sportsmen will defend the colors of Africa!
They were 07 in Vancouver in 2010 and 19 in 1992 in Albertville, France! In 1992 in Albertville, Africa had 19 sportsmen among whom 12 Moroccans. 10 in Turin in 2006.
Africa Top Success presents you African hopes with Africa Top Sports.com
Morocco, which possesses ski resorts, has two representatives. The young Adam Lamhamedi, 18-year-old, is the big African hope! He was born in Quebec, but he chose to represent the country of his father. He won the golden medal of the Super-G slalom in the Olympic Games of the youth in Austria in 2012. He aims at the gold in slalom and giant slalom. « It is true that in the point of view of some people, I maybe jumped the guns. But what worked in my favor, it is that I am listed among the best of my age group in Canada. It is not as if I appeared among the last ones ».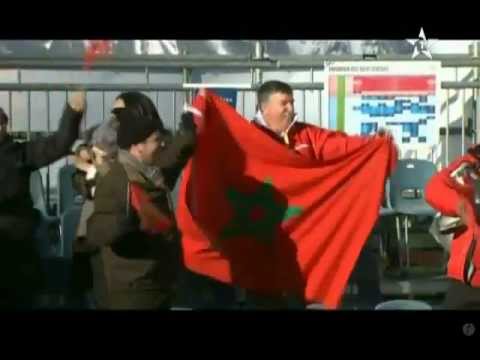 Morocco is also counting on Kenza Tazi. She too was born Across the Atlantic in Boston, the United States. She discovered the ski in the Alps at 17 years old!
Togo also has two representatives. The French-Togolese, Mathilde PetitJean Amivi – See her long interview– will be competing in cross-country skiing on 10 km. « The level is raised enough in France; I would maybe not have had the same level of the girls in group A. These games will allow me to acquire more experiences for future years and to indulge myself ».
http://www.dailymotion.com/video/x1bp6vm 
Alessia Afi Dipol is also defending the chances of Togo. Italian, she obtained the Togolese nationality thanks to the relations of his father, a businessman. She dreams of making an achievement in slalom.
Finally, Zimbabwe counts on Luke Steyn, 20 years old, born in Harare. He too wants to become famous in slalom and giant slalom. He left his native country at the age of 02 with his parents for Switzerland. « As it is said, it is in your blood and I hope to live and work in Africa one day », he assured to the « New York Times ».
Will Africa win a medal?