5 Vues, 1 Aujourdhui
The first edition in 2011 was a great success. Organizers wanted again to do better for the second edition of this big mass of fashion which was held in Yaoundé on November, 1st 2013.
This rendez-vous aimed to be as that of the major fashion – week of Cameroon; smart and very glamorous.
1 000 handpicked guests were expected to appreciate the collections of Kreyann by Anna Ngann Yonn and those of two other international talented designers.
It was the Namibian Jan Malan, the biggest producer of trendy shows in Africa that assured the organization.
A great VIP evening, followed the show.
Anna Ngann Yonn was trained in ESMOD in Paris. She was determined and then opened her workshop, showroom. Her creations were beyond her shop, she then launched her brand « Kreyann ». The consumers of « Kreyann » are essentially heterogeneous. They are women opened to world cultures and that find themselves in this cultural interbreeding which Kreyann brand valorized. « Kreyann which means « Anne Creation », is a brand which is essentially based on interbreeding of culture. Forms are simple and childish, but we try to be inspired by various cultures to decorate our clothes and so, find the style which is ours: interbreeding. Kreyann is a line of woman garment, ready-to-wear and sewing. I try with my team to find the right dosage which will please my customers. We work with several materials, essentially natural materials, as silk, cotton and linen. It is materials that we take under various forms, unmanufactured or uncluttered… »
Here are the pictures of the first: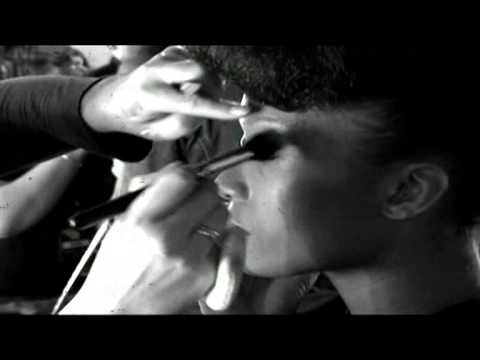 And the portrait in video of Anna Ngann Yonn