8 Vues, 2 Aujourdhui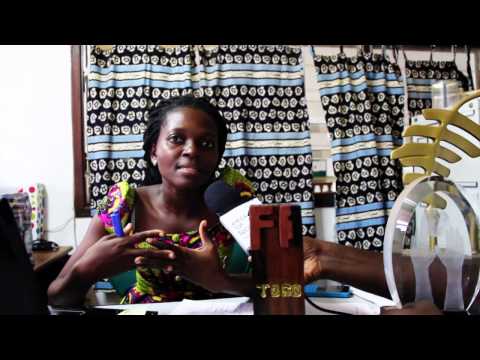 Africa Top Success visited Vlisco Togo new ambassadress, Aimée Abra Tenu. As announced on 29th March during her evening of consecration, the executive director of the NGO Sainte Thérèse de l'Enfant Jésus (STEJ TOGO), continues her actions in favor of the poor populations of Togo.
Africa Top Success' team, when visiting Miss Aimée Abra Tenu, did not know that they would be the first to be informed about the new distinction she just received, the one that is called « the face of social Business in Togo« .
In fact, the chairwoman of the steering committee of the Craft fair of Togo, Mrs Essomandan Gnassingbe, went on Friday to hand over to Miss Abra Tenu, the prize of « Entrepreneurship of the youth. » « It is for me a great honor and I am very happy of this additional distinction« , declared Miss Aimée Abra Tenu, smiling to us.
The manager of STEJ Togo talked all the same about new projects taking shape in her organization. « Mi-woe« , (let us do it together in Mina, a local language in Togo), the impersonal limited liability company, specialized in the manufacturing of natural fruit juices (ViViFruits), the production of bags and accessories with recycled materials (Zam-Ké) and the manufacturing of home-made soap (Pomédi), has just launched « the joint loan ».
The new concept is in fact a loan agreement at zero rate signed between Mi-Woe and its partners. It allows the company to continue its economic development and its social actions while offering the guarantee that investments are going to be of useful causes. The details of this new concept are available on the www.mi-woe.com site and in the video above
Original text by:
Roger ADZAFO