23 Vues, 1 Aujourdhui
The French actor of Senegalese origin, Omar Sy is living his dream. The star of « Intouchables » walked on the red carpet of the 67th Cannes film festival with the movie X-men in which he played the role of the mutant Bishop. Even Hollywood did not succeed in removing from the actor his art of making people laugh.
It is maybe what helped him to emerge this closed circle.
Omar Sy can be proud of having played in one of the extremely expensive movies of Hollywood. The budget of the movie amounted to 200 million euros and the shooting mobilized 15000 characters. This successful first attempt of the French actor revealed in fact his shining future in Hollywood.
Le Figaro announced Omar Sy in « Jurassic World », a movie planned to be released in 2015. Good People is the third American movie in which the companion Jamel Debbouze played.
The story of this last movie takes place in London where a couple of Americans, Anna (Kate Hudson) and Tom Reed (James Franco) lives. They find themselves involved in debt but chance seems smile to them when their neighbor tenant dies by leaving the phenomenal amount of 200.000 pounds in cash. This is when troubles come down to their way, tells the Figaro.
At Cannes where the first images of « Samba » were broadcast, we could see Omar Sy this time in the role of a homeless Senegalese fighting to settle his situation. Far from funny movies to which he is used, the actor showed that he can well find out his way in a relation with a woman, Charlotte. The latter is going to help him to find solutions to his immigration problems.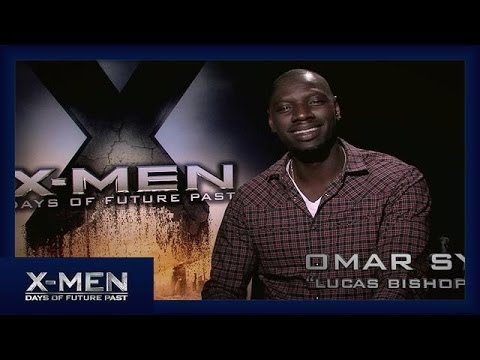 Filmography
2000 : La Tour Montparnasse infernale, by Charles Nemes : The taxi driver
2002 : Le Raid, by Djamel Bensalah : Sergent ONU
2002 : Le Boulet, by Alain Berberian and Frédéric Forestier : Malian Nr 3
2002 : Samouraïs, by Giordano Gederlini : Tyson
2003 : La Beuze, by François Desagnat andThomas Sorriaux : Michel Dembélé
2004 : Le Carton, by Charles Nemes : Lorenzo
2006 : Nos jours heureux, by Éric Toledano and Olivier Nakache : Joseph, an instructor
2008 : Seuls two by Éric Judor and Ramzy Bédia : Sammy, a Bouglioni
2009 : Safari, by Olivier Baroux : Youssouf Hammal
2009 : Tellement proches, by Éric Toledano and Olivier Nakache : Bruno
2009 : Envoyés très spéciaux, by Frédéric Auburtin : Jimmy
2009 : King Guillaume, by Pierre-François Martin-Laval : Jean Peter
2009 : La Loi de Murphy, by Christophe Campos : Joachim Ortega / Célestin
2009 : Micmacs à tire larigot, by Jean-Pierre Jeunet : Remington
2011 : Les Tuche, by Olivier Baroux : the parish priest
2011 : Intouchables, by Éric Toledano and Olivier Nakache : Driss
2012 : Les Seigneurs, by Olivier Dahan : Wéké N'Dogo
2012 : Mais qui a retué Pamela Rose? By Olivier Baroux and Kad Merad : Mosby
2012 : De l'autre côté du périph, by David Charhon : Ousmane Diakhaté
2013 : L'Écume des jours, by Michel Gondry : Nicolas
2014 : X-Men: Days of Future Past, by Bryan Singer : Bishop
2014 : Good People, by Henrik Ruben Genz
2014 : Samba, by Éric Toledano and Olivier Nakache
2015 : Candy Store, by Stephen Gaghan
2015 : Jurassic World, by Colin Trevorrow
Projet : Chef, by Jon Favreau
Original text by:
Roger ADZAFO