24 total views, 1 views today
Rama Thiaw, the author of the documentary « Boul Fallé, la voie de la lutte« , refused to be called film-maker in spite of the success of her full-length film. « I will consider myself as a director the day successful carry out my first fiction full-length film« , declared the young Senegalese of 36 years.
Rama Thiaw is a well-made head. She is a Master's degree holder in international economy at the Sorbonne University and a Bachelor's degree holder in cinematography. She made her baptism of fire at Zaléa TV where she realized several portraits of inhabitants of Aubervilliers.
2005 marked the return of Rama Thiaw to Senegal with the writing of her first documentary Boul Fallé, la voie de la lutte. « In the beginning, I used to see televisions and communication institutions. I was a camerawoman and I was looking for the job. Either they did not engage me or they were rather interested in the French trainee who was next to me throughout the interview. When we have a look of a rapper and we come from popular areas,… Besides, there was this idea in Senegal that girls cannot have technical knowledge« , she told.
The movie realized with her own funds propelled the Senegalese onto the international scene. Rama told the revolution by the young people of Pikine, a disadvantaged area of Dakar through Hip-hop music. The documentary was projected at the Etonnants Voyageurs festival at Saint-Malo in 2011. It was also scheduled in March 2014 for the Moroccan edition of the festival in Rabat-Salé.
In front of the success of « Boul Fallé, la voie de la lutte« , Rama prepared her second documentary. « The Revolution Won't Be Televised » is the story of Thiat and Kilifeu, members of the Keur Gui hip-hop group, and the Y'en a Marre group. They militated for the departure of the Senegalese former president Abdoulaye Wade at the end of his second mandate.
In order to finalize and broadcast her second movie, the Senegalese director did not expect a French financing. « The French cinema does not invest in the young authors and I am very angry with this system. I turn more and more to the English-speaking world which seems to me more open and take more risks« , she regretted.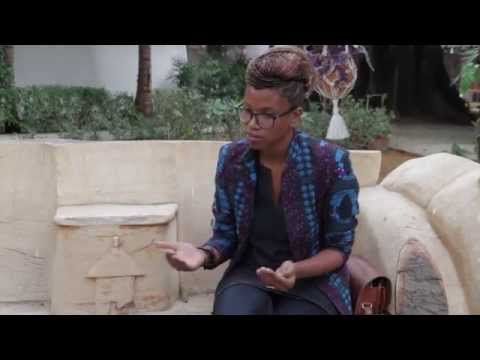 Original text by: Roger ADZAFO