27 total views, 2 views today
Triumphantly launched on 29th June 2012 in his Trasaaco Valley private residence, a very rich district in Accra, Ghana and on one year later (on 30th June 2013 ) in the Togolese capital town, SEA foundation should help the disadvantaged populations, particularly children in exclusion situation in Togo, Ghana and other countries of the sub-region.
All this sounds good and it is very nice!
But we have to notice that more than one year after the launching in Togo with great fanfare of the foundation of the Togolese football star, Sheyi Emmanuel Adebayor, it is radio silence. The actions by the foundation have difficulty to be visible on the field.
And nevertheless, the Togolese international did not hesitated on means in order to offer a huge concert, a nice show and a gala match to Togolese as well as to several of his friends football players and singers.
They were legions, personalities in football or artistic domains to have travelled to Lomé in order to participate in the launching ceremony of SEA foundation.
We could note the presence of the Ivorian, Kolo Touré, the Ghanaian Michael Essien, the well-known Congolese singer on the continent, Fally Ipupa.
A situation that brings us to raise the following question: when exactly Adebayor will begin changing lives in Africa as the slogan indicates it?
The question carries all its meaning as far as if the missions assigned to this foundation have become reality, it would be thousands of children who will have their « life changed » and disadvantaged populations that will have smile on their face, considering the stature and the career of the football player.
Moreover, his relationships all over Africa and in the rest of the world should play a dominating role in order to facilitate the realization of the projects for the foundation.
Even if certain actions are carried out without great fanfare, the managing staff would have inevitably told about so that the public opinion can know that the SEA machine is really underway.
An extract of the launching concert at the Kégué stadium in Lomé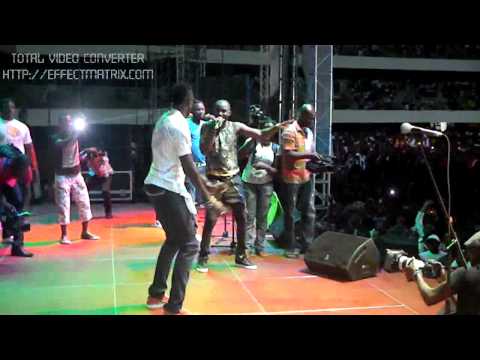 Original text by: Blaise AKAME