48 total views, 1 views today
For those who knew legendary Fela Kuti on stage, Peter Solo is really the reincarnation of the Nigerian artist, pioneer of the Afrobeat. The young Togolese artist fascinates spectators with his voodoo songs and his exuberant ardor. Under the concept « Vodou Game« , he brings out « Apiafo« , his new album that restores life to the « vodou funk » and to one of it pioneers, the Togolese, Roger Damawuzan.
In the 98s, when he brought out « Komlodo » the song that made him famous in Togo, Peter Solo already chose his trend. The Son of Aneho (Lakes district in the South of Togo) has an exuberant passion for traditional music. His song will moreover be part of the raising for the first local rhythms of the country (Kamou, the North of Togo) that will make the Togolese young people dance in nightclubs.
For Peter Solo, these traditional songs represent the cultural identity of his country. « Often, it is harmonies to which you listen from far away and that speak to you. It can be meetings travels, rhythm, percussion and languages… But I believe that harmonies occupy a very important place. They are harmonies sung. At home (in Togo), there is no harmony instrument as balafon or cora« , indicated the vocal leader and guitarist.
Disappeared after the success of « Komlodo« , Peter Solo comes out of the shadow in 2008 with « Tirez-tirez« , a cover version of the song by the Togolese, Roger Damawuzan. « It is very important for this project to have this collaboration with one of the pillars of the Vodou Funk music of the 60s and 70s. He is one of the best, the charismatic singer, Roger Damawuzan« , declared Peter.
Roger Damawuzan signed two songs on « Apiafo » the new album of Vodou Game. They are « Wrong Road » and « Pas contente. » « The Idea of Vodou Game is to try to adapt its harmonies to the modern instruments in order to make it colorful because these harmonies come from ritual ceremonies« , clarified Peter.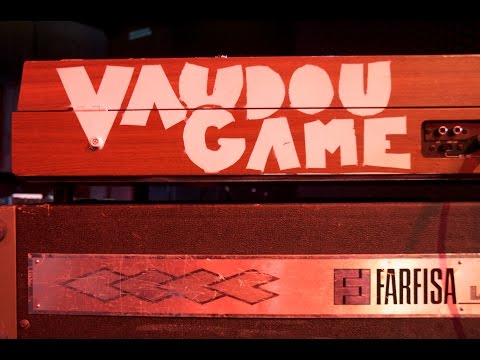 Original text by: Roger ADZAFO