Several initiatives are being taken in order to support the efforts of the Togolese government in its sensitization activities launched to prevent Ebola virus from entering onto the territory.
The Bolloré Group thus decided to join itself to this fight by offering a big musical concert to Togolese public.
The show that will be held next Saturday, 4th October in the Blue Zone at Cacaveli (north-west suburb of Lomé) will be presented by the King of the Togolese music, King Mensah (photo).
According to the organizers of this event, the idea is « to mobilize and to make sensitive the young people on the Ebola virus hemorrhagic fever« .
« There is need to make sensitive the young people so that they can adopt good behavior to avoid being infected by this virus« , supported King Papavi Mensah.
According to the last figures published by the WHO, Ebola virus has already killed 3.000 people over about 6.000 cases particularly in Guinea, Liberia and Sierra Leone.
Till now, no confirmed case is declared in Togo.
We should note that Ebola virus is transmitted by direct contact with blood, biological liquids or tissues of people or infected animals.
The infection by this virus according to some people can provoke fever characterized by bleedings, vomiting and diarrheas. And its mortality rate varies between 25 and 90 %.
The animals that are carriers of this transmission are thus bats, chimpanzees, gorillas, antelopes, etc. …
Let us remind that King Mensah created a group called « Collectif Menewou« , made up of other Togolese artists as Toto Patrick, Olibig, Eugène Ablodévi and Poundy Cissé.
The group recently brought out a song entitled « Stop Ebola » that is played on a loop on media of the country.
Here is the video clip: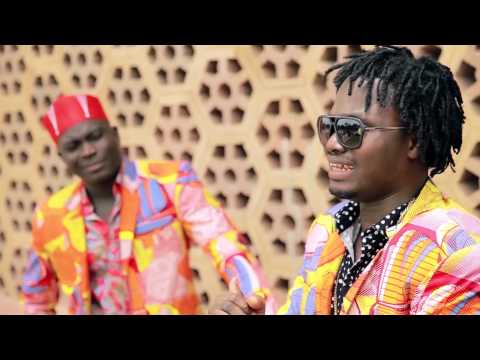 Original text by: Blaise AKAME