They are the best in Togo. Barabas and Master Just, the members of Toofan group has given since 2005, a new identity to the Togolese music. From Ogbragada to Gweta via Cool Catché, the « sons of wind » have conquered Africa. The originality of their concepts fascinates many people. After Africa and the main western capital towns, Toofan are henceforth colonizing the Mexican youth.
In a video that is making buzz on social networks, « Aloledji » (raising hands), one of the successful songs of the group is danced by dozens of Mexicans organized in choreographic groups. The dance is even executed during shows.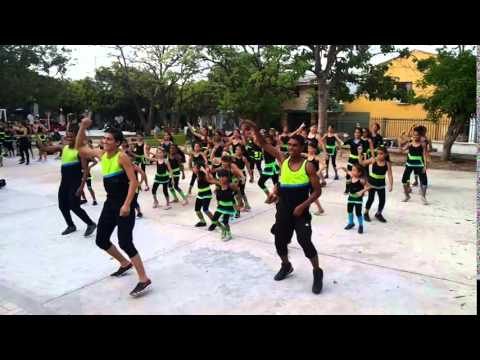 The year 2014 is particularly successful for the Togolese Toofan group. Nominated at the BET AWARDS 2014 (won by Davido), the group was also honored during MTV Music Africa Awards 2014.
In spite of their success, the sons of Dr Michel Kodom stay humble. « I thank the Almighty God because everything comes from Him. He spoke to us and showed us the way. The rest is the result of many years of work. We tried several musical genres then, we said why not doing anything based on god things left by our elders. We then discovered that all that they created are from tradition. We thus decided to add hip-hop to it and generally create African rhythm and Togolese one in particular. And bingo, it worked! », declared Barabas.
Original text by: Roger ADZAFO