15 Vues, 3 Aujourdhui
It's done! The Togolese artist, King Mensah, officially launched « Soké » (+forgiveness+ in Mina, a local language spoken in the South Togo), his eighth album. The famous Togolese traditional music artist chose a festive environment to mark the event.
Indeed, since 19th December 2014, « King Papavi » and tens of Togolese artists have been announcing the colors of Christmas and the New Year festivities at the beach of Lomé.
Composed of five songs of which « Miwoè na Mawu » (For God sake), « Attigan » (Big tree), « Mussoèkéo » (I forgive them), « Gnonnuwo lébidji » (Women are getting angry) and « Soènam » (Give it to me), the album evokes forgiveness and love of neighbor, two themes that almost appear in all the songs of the artist. The video of the song « Attigan » is played on a loop on the local channels of the country.
One of the greatest ambassadors of the Togolese and the African music will very soon start a tour for the promotion of his new album.
« On the request of some people, the tour with "Soké" is for very soon!!! But every evening, I will be on stage at King Beach village (the beach in front of Hotel de la Paix) with confirmed or budding artists from now till 4th January 2015!! So for the meantime, we meet there, don't we, my dear friends and parents?!!! I love you! He declared on his Facebook page.
Very involved in the humanitarian domain, King Mensah is the founder of a humanitarian center for the disadvantaged children. To well celebrate the Christmas festivities, he organized on 25th December 2014, a giant lunch for more than 200 children in the Togolese capital town.
As a reminder, the « King Beach Village » initiative is for its second edition.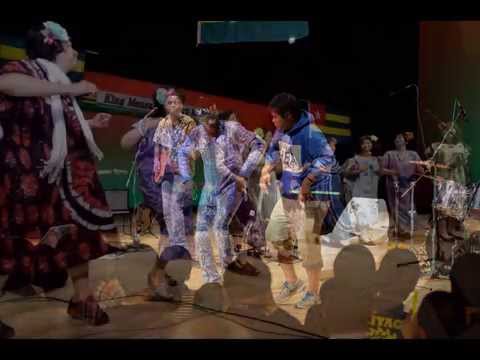 Original text by: Roger ADZAFO