68 total views, 1 views today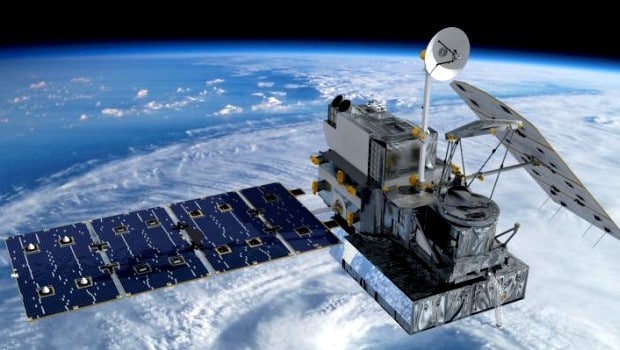 By 2020, the Ghanaian authorities will launch their very first satellite called « Ghanasat 1« . The project is managed by the Ghana Space Science and Technology Institute and the Ghana Atomic Energy Commission (GAEC).
According to the Managing director of the GAEC, Mr. Benjamin Jabez Nyarko, « the satellite would help Ghana to take advantage in the spatial technology to boost the economic development« .
It is said that the first phase of this project should start with the implementation of a data center in 2015.
This center will have for objective to receive, process and analyze the radar pictures of the satellites constellation of the Italian Space agency, underlined for our on-line colleagues at Afriquinfos.
The site continued that in the second phase, it would be question of the creation of a station for direct reception of the earth.
And it is the final phase that will constitute the actual launching of the satellite in 2020 and the implementation of a monitoring center of the earth by satellite.
Once launched, this satellite should allow Ghana of obtaining satellite pictures and other information from the tropical regions, underlined Afriquinfos.
The information received will be of a great use in domains such as security, risk management, maritime management, environment surveillance, road transport, defense and intelligence.
For a first test, the scientists from the Intelligence Space Systems Laboratory of the University of Nations launched in the space on Wednesday, 31st December 2014 a miniature satellite called « CanSat« .
Joy Fiifi Koomson, technician at the space laboratory gave the characteristics of this mini satellite. « The probe of cylindrical CanSat is approximately 5 cms in diameter and 8 cms high, has a powerful camera attached to it« , he explained.
According to him, this mini satellite will collect information on floods, oil spills among others during its brief stay in the space at 200 meters in the air.
« We hope that this practical demonstration will generate more enthusiasm, boost their imagination to reach more creative things, and show that it is possible for them one day of being capable of launching their own real satellite in orbit« , declared Prosper Kofi Ashilevi, manager of Space Science Ghana and the technology Center.
Original text by: Blaise AKAME