4 Vues, 1 Aujourdhui
Of his real name Carmen K. Wallis Degboevi, Karmain is a Togolese Rapper-singer, composer, percussionist, pianist and slammer.
He started his career in his home town, Kpalimé (Togo) where he grew up with the percussions sounds and the dances of his country. At 11 years old he starts piano courses and gets perfection. It is at that time he discovers his passion for music. He first goes on stages during friendly togetherness evenings and recitals.
In 2009, he joins 4 childhood friends, (Dukston, A.K.A and The Ghost, the Beat maker and arranger) to form Emotion, a Hip-hop group that will make the Rap gangster, Hardcore and melodious, a product appreciated by the rappers of the country with particularly, « I' m Strong, feat Radio Kanaa, Freedom feat Shadow …
They worked in many Studios of the area mainly at Soldier Music Record, Bigthug and Record AMPG with which the last opus « Réponds-moi » (Answer Me) will be released, a feat with the Rappers Kanaa and Prince Mb, a master piece of work with The Ghost at Beat and Mixing.
Certified in contemporary literature, Karmain writes poems and plays but his passion for music always gets the upper hand.
Although he is in a talented group, he often makes soloes even collaborations with other artists of the country to mix styles, cultures, rhythms.
We shall keep his feats with Kanaa, Prince Mb, Leenxy Leenx, Shadow, Ogbologbo, Black Apache Klay-Spirit …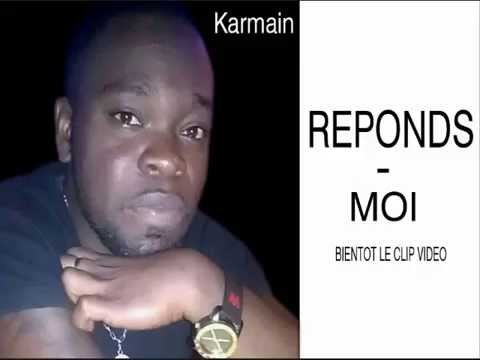 Discography
Us: Karmain feat TheGhost (Emotion Music Group)-Soldier Music Rec. (2011)
I'm Strong: Emotion Music Group – Soldier Music Rec. (2011)
Victory: Emotion Music Group-Soldier Music Rec. (2011)
Love Story: Emotion Music Group-Soldier Music Rec. (2011)
We belong together: Emotion Music Group-Soldier Music Rec. (2011)
Peace and love: Emotion Music Group- Bigthug Record. (2012) Rg
Move your Life: Emotion Music Group feat SkiD- Bigthug Record. (2012)
I have a Dream: Emotion Music Group-Soldier Music Rec. (2012)
Ghetto Muzik: Feat dukston Em- Record,Bigthug Record. (2012)
Beze Beze : Emotion Music Group-Bigthug Record. (2012)
Rap Killer: Karmain feat Dukston_Ogbologbo_TheGhost-Bigthug Record. (2013)
Be Happy: Emotion Music Group-Bigthug Record. (2013) Rg
Young Forever: Emotion Music Group -Bigthug Record. (2013)
Spirit of Hustler: Karmain Feat Dukston _Black Apache Klay-TheGhost- Bigthug Record. (2013)
Freedom: Karmain feat Aka_Dukston_Shadow_TheGhost- Bigthug Record. (2013)
Sexe en Live: Karmain feat Shadow_Dukston_TheGhost- Bigthug Record. (2013)
L s'en Fout: Emotion Music Group- Bigthug Record. (2013) Rg
I can't leave you: Emotion Music Group feat leenxy leenx- Bigthug Record. (2014)Rg
Still in The beat: Karmain feat Dukston_Leenxy Leenx- Bigthug Record. (2014)
Radio: Emotion Music Group feat Kanaa-AMPG. (2014)
Lève-toi Bats-toi: Emotion Music Group-AMPG. (2015) Rg
Réponds-Moi: Karmain feat Kanaa_Prince Mo-AMPG. (2015)
Original text by: Roger ADZAFO