5 Vues, 1 Aujourdhui
The Mauritanian director, Abderrahman Sissako, should be wildly joycing by being informed that his movie « Timbuktu« , is just nominated for the Oscar 2015 as the best foreign film.
The work makes the pride of a whole continent because being the only African production nominated for the greatest consecration of the world cinema held in the United States.
In other words, « Timbuktu » is the first Mauritanian movie selected in the Oscar for the Best Foreign Film.
Timbuktu will thus compete with the Russian movie, « Leviathan » by Andreï Zviaguintsev, that won the Golden Globe in the same category, in front of the Polish movie, « Ida » by Pawel Pawlikowski and « Les nouveaux sauvages » by the Argentine director, Damian Szifron.
« Timbuktu« , a full-length film that evokes everyday life in the city Timbuktoo occupied by the Islamists, has got over 500 000 spectators in France since its release last December.
« At the time I am informed about this appointment, I am submerged by an indescribable feeling. It is an honor for me, a great sign for Mauritania and Africa« , declared Abderrahman Sissako, in a written statement.
Extremely touched by the choice of the Oscar Academy, the latter asserted that « it is the recognition of a work carried out with passion and commitment by men and women from various countries united to defend our universal values of love, peace and justice« .
 An extract from the movie as below: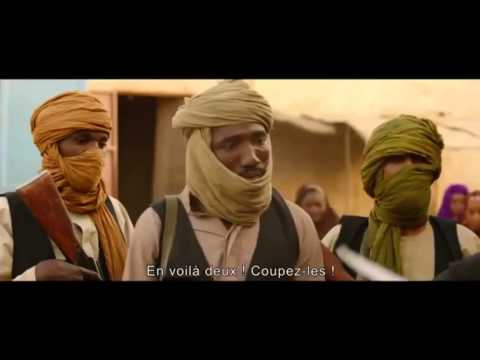 Original text by: Blaise AKAME