6 Vues, 1 Aujourdhui
He belongs to the new generation of African entrepreneurs who, beyond the profit-seeking, care about the well-being of the populations. The young Cameroonian, Alain Nteff Kezaf (23 years old) is a co-founder of Gifted Mom, a start-up that fights against the maternal and child mortality in Cameroon and soon in all Africa.
Great winner of the edition 2014 of the Anzisha Prize, the young Cameroonian, Alain Nteff Kezaf, is on the way to become the protector of women and children of the African continent. His social enterprise, Gifted Mom, supplies free of charge via mobile phones, medical information to women living in rural areas and not connected.
The initiative is saving because in Cameroon, a pregnant woman or a newborn child dies every hour because of diseases which vaccines are nevertheless available. The young engineer in telecommunication intends to bring « the good news » to 50000 Cameroonian women and 5 million African women before 2017.
For this purpose, his company has to mobilize 49 500 dollars. This should not be impossible. The reputation of the young man goes beyond the African borders. Prize-winner of the Anzisha Prize 2014, he pocketed a 25000-dollar envelope. Alain Nteff Kezaf was also the youngest entrepreneur to participate in the last edition of the Davos Forum, held from 21st to 24th January 2015. This prestigious meeting for the global economy actors allowed the young Cameroonian to be in contact with illustrious personalities as the CEO of the giant Nestlé food-processing industry, Paul Bulcke, the Rwandan president, Paul Kagame, the Nigerian billionaire, Aliko Dangote, the banker, Tony Elumelu.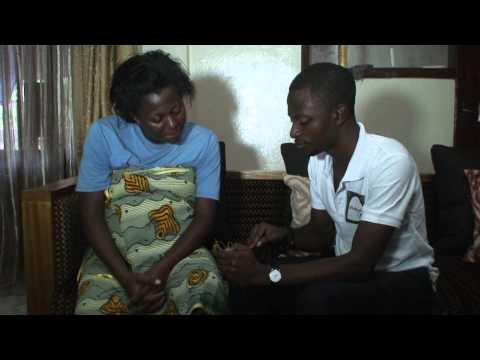 Original text by: Roger ADZAFO