34 total views, 1 views today
« We are going to offer you a captivating and emotional cocktail with new developments and suspense! Keep connected« , these words are from Aurelie Eliam (Lieutenant Cynthia), announcing on her Facebook page, the very next broadcasting of the second season of the Ivorian successful series, BROUTEURS.COM.
Cybercriminals and corrupt policemen hunt, lie, loyalty, revenge and tolerance are the leitmotivs of this season 2, according to the trailer of the series, realized by the Ivorian, Alain Guikou.
Lieutenant Cynthia and her colleague, Patrick, of the platform for the fight against cybercrime, are after Géraud and Camso, two cybercriminals wanted by their victim, the Saudi, El Bachir.
The cops, Naja and Blanco also chased by the police, are all the same after Géraud and Camso to whom they want to do harm!
The advent of the new technologies such as smartphones and the Internet allowed humanity entering an important stage of its evolution.
This revolution also created new race of gangsters called in Ivory Coast: Brouteurs.
Géraud, champion in the domain, decides to tell us his « brouteur » life. His skills and amazing methods made numerous victims in Europe and elsewhere. In front of brouteurs, the Platform for fight against the cybercrime (PLCC).
In Ivory Coast, « Brouteur » is the name given to young people who scam via internet. An English adaptation is planned and will bear the name of Four One Nine (419).
Here is as below, the trailer for Brouteurs.com 2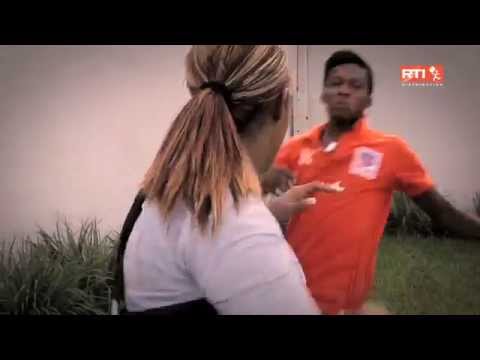 Original text by: Blaise AKAME