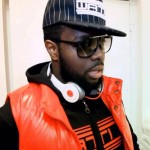 The Challenge magazine just published the ten top best paid French singers in 2013.
And Master Gim was part of this top 2 before Johnny Hallyday with 3.1 million income!
1 – Mylène Farmer (4.7 million)
2 – Maître Gims (3.1 miilion)
3 – Johnny Hallyday (3 million)
4 – Zaz (2.9 million)
5 – Thomas Bangalter des Daft Punk (2.4 million)
6 – Guy Manuel de Homem-Christo des Daft Punk (2.4 million)
7 – Florent Pagny (2.3 million)
8 – Christophe Maé (2.2 million)
9 – Pascal Obispo (1.8 million)
10 – Emmanuel Moire (1.5 million)
[youtube]http://www.youtube.com/watch?v=Ga0pIhSMblE[/youtube]
Known in Africa under the banner of the group Sexion d'Assaut, Maître Gims inspired respect and admiration in the French Rap universe. Of his real name Gandhi Djuna, the composer-songwriter artist was born on May 6th, 1986 in Kinshasa, Democratic Republic of Congo. He joined France at the age of two with his parents as undocumented immigrants. Gandhi Djuna lived in difficulties in underground but he always believed in his good star.
« I arrived from Democratic Republic of Congo at the age of 2. My father was a singer in the group Papa Wemba, a real icon in Africa. He did not succeed in France; we suffered a lot. My parents, as illegal immigrants, were jobless or were doing casual jobs to survive."  
A member on the group talked about his life in Libé: "His childhood was not easy but he stayed proud. He never shows his weakness. He used to sleep in the streets sometimes but he never told about to anyone. His difficulties strengthened his loneliness and made of him a courageous man who never gives up."
Coming from a family of musicians, Maître Gims has started the rap since the secondary school with his mates of Sexion d'Assaut. Three of his fifteen brothers are also fond of microphone. They are Dadju, member of the group The Shin Sekai, Bedjik and Xgangs. Maître Gims and his brothers heritated this talent from their father Djanana Djuna, singer for Papa Wember in the group Viva la Musica.
 « I started with the rap because I grew up with it. If I were bred in the XVIth centry with Mr Doutron or whosoever, I would have been a star of the violin."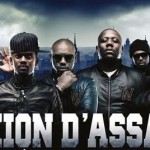 For long time in the underground, Gims participated two times in the famous Inch' All Stars battle that made of him one of the best freestylers in France. In 2003, he brought out with the group Sexion d'Assaut, the first song "Coup 2 Pression". In 2009, the group made its first tour in France with the album, "".
In 2010, Maître Gims was revealed to Africa by the single "Désolé" of his group and was sold at more than 200 000 copies (Golden record). Sexion d'Assaut made show in several halls in Africa with this song: Lomé on December 18th, 2010; Douala and Yaoundé on December 10th and 11th, 2011; Libreville on June 25th, 2013…
Despite the uncontested success of his family Sexion d'Assaut, Maître Gims always dreamed to work solo. In May 2013, "Subliminal", the first album of the artist came out and made a big noise. "J'me tire", one of the tracks of the album, was played on a loop on radio stations in African capital towns and occupied the top of classifications. May 31st 2013, he made his first concert solo in Olympia. "Bella", one of his recent singles, is now popular.
After the concert of Sexion d'Assaut on September 28th, 2013 in Stade de France, Maître Gims indicated he would retire from show business in order to take care of his family. Christian converted into Islam, he is married and father of 4 children. "I have become a muslim since 2004 after I had made my choice whereas my parents are Christians. I stopped smoking and drinking" very difficult, he added. "This religion frightens people because of it bad image. I can understand a man crumping before a raped woman after he had seen a report on Al-Qaeda. I myself do not recognize my religion when some people are talking about on television… Islam, it is something else."
Certified in communication and graphics, Gims is also an amateur of comic books, and he has his own brand, "Vortex".
« I would like to make a parade. With music, drawing is a big passion. I focus on a comic book. It is a big job but the project is moving forward. In addition to my African tour that will pass through Pointe-Noire or Kinshasa, I will bring out my autobiography in three volumes. I know this will look pretentious, as I am only 27 years old but I have so many things to tell. I hope this to come out within a year."
His motto: "I never dreamed of that life, but I learned to live it"
Articles similaires