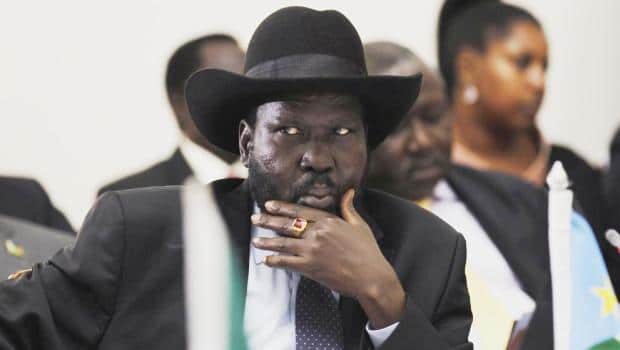 The term of the south-Sudanese President, Salva Kiir that would normally come to an end in next July was extended by the Parliament on Tuesday, 24th March for three more years, meaning till 2018. That is what is going to weaken more the peace negotiations already at a standstill.
The news was not well received by the rebels, but it really less surprised people in Juba. In February already, the Council of Ministers suggested of extending the term of Salva Kiir until 2017.
The country has been torn by a civil war for fifteen months between the camp in power and the rebellion of the former vice-president, Riek Machar.
The Ethiopian mediation considered at the time that it would be counterproductive but whatever the case, the Parliament went even farther on Tuesday by guaranteeing to the south-Sudanese president to keep his chair till middle 2018.
The Constitution of this young State planned nevertheless general and presidential elections on the coming 9th July the latest, that is four years after the independence of South Sudan.
« The objective is to favor peace and prepare us to organize free and fair elections« , justified the spokesman of the Lower House. In fact, all the observers agree to on the fact that organizing elections in the current context of civil war is impossible. But on the side of the rebellion, it is just a simple excuse.
« Salva Kiir is a dictator who wants to stay in power« , asserted a spokesmen of the rebels.
It is thus enough to more block negotiations for peace already in a very bad state. At the beginning of March, belligerent parties have once more failed to find an agreement, and all tthis in spite of the threat of UN penalties. And last week, Salva Kiir definitely excluded giving the vice-president's post to his rival, Riek Machar, as the mediation nevertheless required it.
Original text by: RFI 
Related Posts via Categories