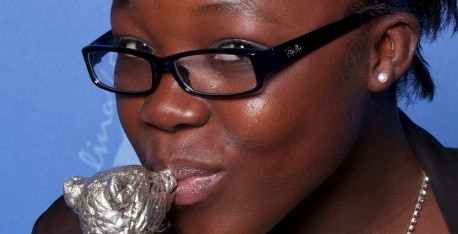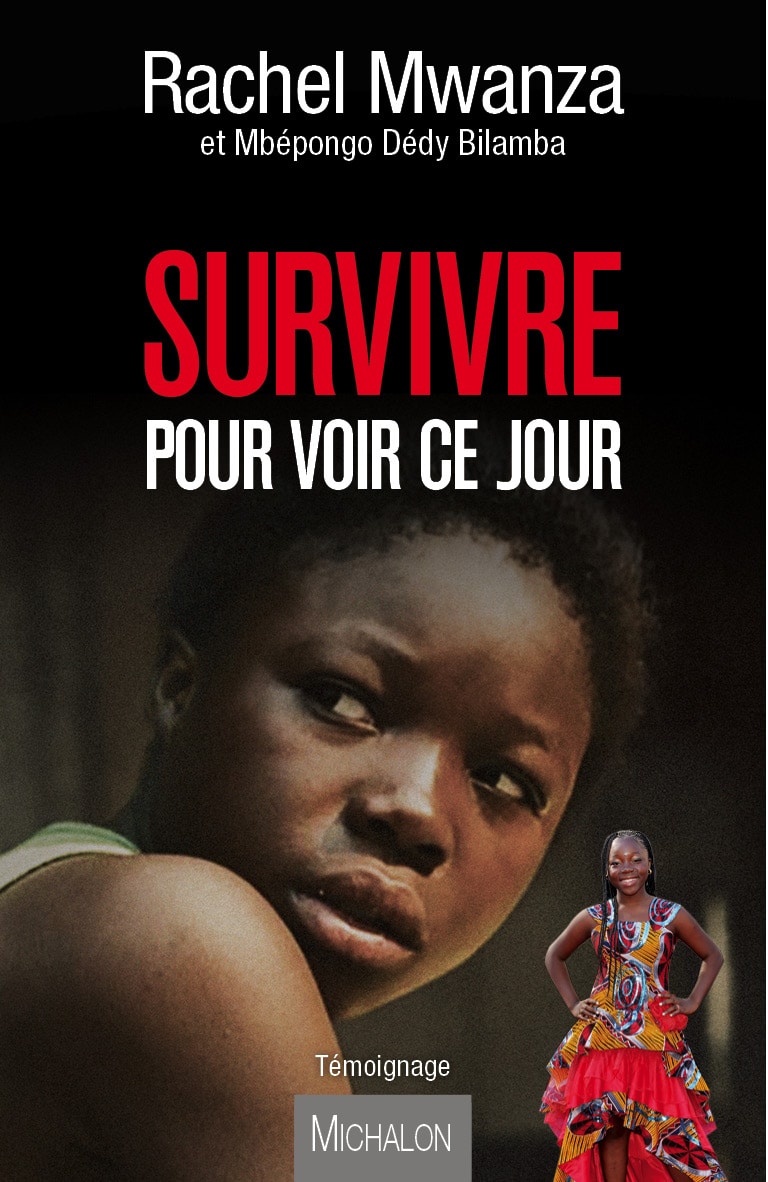 She has become a star all over the world due to her character in Rebel. Rachel Mwanza published January 9th, 2014 an explosive book on sexual violence, an evil that still affects
20 000 children in Kinshasa.
A topic she knew well. Because the young Congolese actress revealed in her impressive testimony-book entitled: "Survivre pour le jour « , that she herself was confronted to this violence. She cosigned the document with Mbépongo Dédy Bilamba.
It was her first time to give such testimony.
Rachel Mwanza was only 11 years old when her grandmother sent her off the house, accusing her of being a « witch ». «Through my own story, I decided to tell in a book the life of homeless children in Kinshasa. Because, too often, people do not know what "live in the street" means. Six-year-old children, even three years, are raped by old gays.
She lived this nightmare with her sister. Impossible to forget even if since then life has brought her much happiness. « One rainy evening, we were under a wall shivering when a man asked us to follow him home for accommodation. When we arrived, he simply raped us.  »
She also evokes another trouble she experienced: girls that have no choice than prostituting themselves: « I had to watch out the surroundings while my friend was with a man so that in case police arrives to give them an alert. »
Today Rachel Mwanza is using her notorious position to be a « spokeswoman » and an ambassador of abused children for this to stop.
She also wants to prove that it is possible to overcome this situation. Her story is a beautiful example. She is still the first African to have won Silver Trophy as the best actress in Berlin for her charater in "Rebel", by the Quebecker Kim Nguyen – she embodied the character of Komona, a girl unwillingly enrolled by a rebel militia.
Rachel Mwanza was abandoned by his parents after their divorce. « When my parents divorced, my father went to live in a very far away province in Congo where he faced serious family problems. My mother went to live in Angola. »
She was only ten years old when she used to wander in the streets of Kinshasa where she was sleeping in the open as thousands of homeless people of Kinshasa. These homeless children were   nicknamed « chégué ».
Rachel was finally collected by her grandmother to live together with her six brothers and sisters. But the old woman could not provide them all their needs. The teenager went back to her former life where she worked for a man who accepted to give her shelter.
During his visit in Kinshasa, Kim Nguyen, a film director who was looking for Congolese actors to play in his movie entitled "Rebel", met Rachel. She told this in Jeune Afrique magazine. "She was spotted by European film directors and she already acted in a documentary. When I met her, I realized that she was talented and once on scene, she showed herself exceptional."
It was much easier to work with her, because she did not need rehearsals unlike Canadian actors who are always used to rehearsing before shooting. She used to sing, make fun and when it was time to shoot, she perfectly concentrated herself without any trouble. « 
This movie helped Rachel Mwanza  to have some money and she went back to live with her grandmother. She started school to learn French. "It was a kind of miracle that I was chosen for actress », said Rachel Mwanza.
She never leaves her Silver Trophy. Her main target is Hollywood… and she never forgets the abused homeless children of Kinshasa for whom she will fight.
Hermovies
2012Rebelle
2013 : Kinshasa Kids
Articles similaires