Mathilde for the French and Amivi for the Togolese. Mathilde Amivi Petit Jean, soon 20 years old, is in Sochi where she participates in her first olympics for Togo, country of her mother and where she was born.
She is going to compete in her speciality, the cross-country skiing; she is going to be the spearhead of a Togolese and African delegation less represented during these olympics. Here is the interview realized by the team of Africa Top Sports
"My name is Mathilde Amivi PETITJEAN. I was born on February 19th, 1994 in Kpalimé, TOGO, from a Togolese mother and a French father.
I live in Roche-sur-Foron in Haute-Savoie (France). I have been practising the cross-country skiing since 12ans within the club of the region, the "Ski Club Nordique" of the Country Rochois(www.skiclubpaysrochois.com).
I am at present in my last year in sport-study at Mont Blanc High School in Passy (Haute-Savoie), where I am preparing for an A level diploma in economics.
My native town is Kpalimé, I lived there only 2 years. I returned to it in 2006 and it is really a beautiful area with the relief and the forest.
It is not my first time to represent a nation in an international event because I already participated in the European Youth Olympic Festival (young people Olympic Games in Europe) in 2011 for France. I was proud and representing Togo in the Olympic Games of Sochi today will be much more emotional for me as well as for all Togolese regarding the importance of the event.
Leaving an organized sports structure as that of the French Federation of Ski for a rising organization as that of Togo aroused a long thinking in me, even if at my family level everybody was convinced that I was going to make the good choice.
Although I have ambitions, I cannot expect to win a medal because the international level is much raised.
An athlete of my age trains between 550 and 600 hours per year, from May to April of the next year, leaving no much time for extra-sports activities.
I devote a lot of time to the ski, and much more during these last 5 years in order to be able to reach the highest level, nevertheless, I manage to take advantage of my youth, like people of my age.
Pleasure remains the driving element of this sport, or I think that it would be impossible for me to continue the competition as there are a lot of demanding constraints regarding effort and environment.
After the Olympic Games, I am going to work hard to obtain my A level diploma in economics next June. For the continuation, I wished to study, certainly in connection with sport, but I still don't make up my mind. »
Don't miss the performances of African athletes in Sochi with Africa Top Sports and the special feature (le dossier spécial).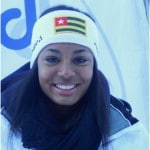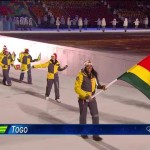 Articles similaires