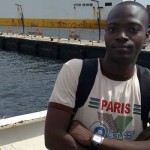 The finalist candidates for the edition 2014 of the Anzisha Prize are known. Twelve (12) young African entrepreneurs whose age is between 15 and 22 years old will defend their projects in Johannesburg (South Africa) from 18th to 25th September 2014 during the Anzisha week 2014. For the first time, the competition got a Togolese application and another from Ivory Coast.
Twelve candidates among whom 5 girls are selected for the final phase of the Anzisha Prize. The continental in scope competition is opened to the young entrepreneurs who developed and implemented innovative companies or social projects. The projects selected for this year concern tourism, art and energy.
The Togolese, Sam Kodo (22 years old), manufacturer of computers at a lower cost and the Ivorian, Gabriel Kombasse (17 years old), producer of manioc and corn, represent their countries for the first time to this international meeting. The prize-winners will benefit « from a mentorship and a support for life » in addition to a 75000-dollar envelope to be shared.
« The year 2014 was fascinating for the prize Anzisha team. We negotiated partnerships with major local organizations, giving them thus the necessary tools to make of them ambassadors of the Anzisha prize in their respective countries. These partnerships allowed not only an increase of the number of applications, but also an unequalled participation rate of the fair sex« , indicated Chi Achebe, program manager for the Anzisha prize on the official site of the competition.
The Anzisha prize is the fruit of a partnership between the African Leadership Academy and The MasterCard Foundation. For this year, were registered 339 applications from 32 African countries.
The list of the finalists
Benedicte Mundele (20 years old), Democratic Republic of Congo: Founder of Surprise Tropical, a canteen offering local organic products to favor a healthy lifestyle within his community.
Gabriel Kombassere (17 years old), Ivory Coast: Founder of Rible Neda, an agricultural association producing 20 bags of corn and a pallet of cassava per year, feeding the members of the association and their families.
Noah Walakira (21 years old), Uganda: Founder of Namirembe Sweater Makers, a community organization that supplies vests for school uniforms to more than 40 schools of the country.
Nteff Alain (22 years old), Cameroon: Founder of the cunning Mom project, a platform with electronic contents for pregnant women, fighting against maternal and infantile mortality.
Winifred Selby (19 years old), Ghana: Founder of Ghana Bamboo Bikes Initiative, a technology allowing the manufacturing of bicycles in bamboo, multi-purpose, economic and adapted to the Ghanaian ground.
Tom Osborn (18 years old), Kenya: Founder of Greenchar, a renewable energy project including the manufacturing of charcoal briquettes not producing smoke and the distribution of environment-friendly cookers all the country.
Martha Chumo (19 years old),  Kenya: Founder of Nairobi Developer School, institution teaching to the young people the IT programming and supplying them the necessary skills in order to develop sustainable solutions by the means of technological tools.
Chineye Okoro Onu (19 years old), Ghana: Founder of Mosaicpiration Project, an initiative basing on the use of recycling materials to create works of art and to give to the young people, commercial skills by training and mentorship.
Chukwuwezam Obanor (19 years old), Nigeria: Founder of Prepclass, an on-line platform supplying school contents (past examinations questions and answers, etc.) to Nigerian schools for the preparation for national examinations.
Thato Kgatlhanye (21 years old), South Africa: Founder of Repurpose Schoolbags, an initiative that conceives bags for pupils out of recycled plastic bags. Bags are equipped with a solar power unit that recharges during day time and is transformed into light at nightfall to allow pupils to study.
Jeffrey Mulaudzi (22 years old), South Africa: Founder of Mulaudzi Bicycle Tours, guided tour centered on the lifestyle of the Alexandra city. This visit integrates the members of the community by telling their stories and making them participate in the company, creating thus a socio-economic change.
Sam Kodo (22years old), Togo: Founder of LC-COM (Low cost-Computer) / Infinity Loop, a company that produces low-priced computers intended for students.
Original text by: Roger ADZAFO
Articles similaires