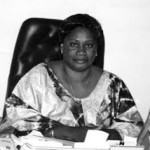 Today is a sensitization day against excision in the whole Africa.
A fight for which she has been engaged for years with few commitment, Mariam Lamizana, the first chairwoman of the National Committee for fight against the practice of excision (CNLPE), chairwoman of the InterAfrican Committee on the traditional practices having an effect on women health (CIAF) and former  minister of Social action and national Solidarity of Burkina Faso.
Sociologist and social worker, Mariam Lamizana, was born in 1951 in Bobo-Dioulasso. Her commitment was worth to her the prize Sakharov of the European Parliament for the freedom of thinking in 2009.
Her most beautiful victory remained the reduction of this barbaric practice in her country which spectacularly decreased from 88 % in the women of more than 45 years to approximately 15 % in the girls fewer than 13 years.
In "Jeune Afrique" magazine, she recognized:  « There is no miracle solution. The solution is a real and sincere implication of the whole society, from the summit of the State up to the most far distant communities. It was needed combined actions from public authorities, local authorities holders of the legitimacy conferred by the tradition and also the essential role of people in charge of religions. All this has become reality thanks to the tenacity of the local NGO (Non-Governmental Organization), supported by UNICEF. And especially, it was essential to have much time and perseverance in order to time every action. To change a whole system cannot be improvised overnight. (…) There were big sensitization campaigns. But the efforts quickly fell again and consequently there were no concrete results. We can say that the fight really began at the end of 1980s with the creation of an institutional executive to fight against genital mutilations. Government forbade excision in 1996, but of course the mentalities were not ready for that. It was important to involve men, at first, less concerned by the matter. People of Burkina Faso are very patriarchal: when men decide, things move well. It was like that, from town to town, the rejection of excision was really effective. »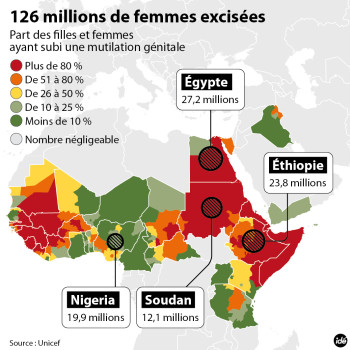 The fear of the law is a major element to reduce a practice and change the look of the society. The delinquents incur from 6 months to 10 years of detention according to the gravity of the offence, as well as a heavy fine. Citizens of Burkina Faso are bond to denounce to the authorities any genital mutilation of which they would have heard about. Not doing so looks like a kind of complicity. The offenders expose themselves to a 100 000-CFA franc fine (152 euros). »
During the same interview, she spoke about her commitment at the head of CIAF, which is present and active in 29 African countries: « we support a common schedule in the 29 countries, and call out to the governments and to the society where we find it necessary. The CIAF is also an important institution of cross-border cooperation, because people migrate, and naturally, excision practising women also. It is important to keep awake to have them punished even if they cross the border and go to Mali to commit their crime. (…) Things go more slowly in Mali, but for me, whether we speed up as a sprinter or we go at the speed of a marathon runner, the important is to cross the finish line, sooner or later. « 
Articles similaires