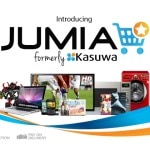 The on-line sale site of Nigerian, Jumia is celebrating its 1st year anniversary. While the start-up employed only about ten people during its beginnings, it henceforth counts more than 450 employees. Here is the incredible story of an E-commerce site that sails before the wind.
One year of success. The Nigerian on-line start-up Jumia can clink glasses to celebrate its first anniversary. This on-line general store that proposes more than 50 000 products (clothing, telephones, household electrical appliances…) is classified the fourth Nigerian site in term of visit, with 100 000 visitors a day. Starting from nothing, Jumia is today at the head of the most fashionable E-commerce site in the most populated country of Africa. It is moreover the first site of on-line sale in Nigeria.
This Nigerian « Amazon » launched himself into this vast conquest with a staff of hardly ten people. Henceforth, it is about 450 employees who are working for the good functioning of the site. This giant of the web is very courageous because he engages at a high rhythm of two people a day. « I doubt that there are many markets of this type in the world with 160 million inhabitants, an increasing middle class and nothing in terms of retailing mass-market », declared Tunde Kehinde enthusiastically, the co-founder of Jumia Nigeria, according to AFP.
Back to his country
Relaxed look, Tunde Kehinde, 29 years old, Co-founder of Jumia, began his career in the United States before making his big return to his country to launch with the Ghanaian Raphaël Afaedor, 36 years old, his first E-commerce site. Both friends met during their studies in the prestigious American university of Harvard. Both bosses that you will see only very rarely in costume and tie, share the same offices with their young employees in the vast open space that they occupy in a chic area of Lagos, the capital town of Nigeria. Soon the places they occupy will no more be sufficient to welcome all the employees that will reach very soon the threshold of 500. They should soon move in a quite new campus of 9 000 square meters.
Two foreign companies believed in the project of both accomplices: the German company Rocket Internet and the Luxemburg group Millicom. They agreed to finance the project and for reason. Rocket Internet moreover launched Jumia in Morocco and in Egypt as well as in South Africa where the start-up carries a different name, Zando. The German company is proud to have created more than 100 companies and 15 000 jobs in more than 40 different countries thanks to start-ups.
In the conquest of the West Africa
The adventure still continues because Jumia should land very soon in Kenya and in several countries of West Africa, a convenient market because the retailing mass-market lines in Africa are still less developed. A nice opportunity for these million connected customers, especially as the use of Internet on computer, tablet and mobile phones progresses at high speed. Only in Nigeria, they were 100 million people in 2012 to use Internet on mobile phones against 46 million in 2011 according to the official figures.
As surprising as it may sound, Jumia Nigeria still does not generate any profit! But clearly with the rhythm at which the site moving and due to the encouraging figures (14 million euros of on-line sales in 2012 against 7,9 euros in 2011), the leaders of the start-up should not delay to celebrate again their success with champagne!
Source : Afrik.com
Original text by:
Blaise AKAME
Articles similaires