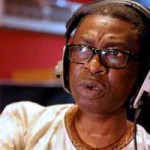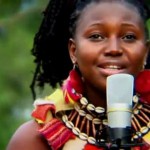 Africa Top Success announced the initiative of Senegalese music icon Youssou N'dour who recorded a few weeks ago in Dakar with Central African singer Idylle Mamba a song dedicated to peace in Central African Republic a country plunged into violence between Christians and Muslims.
And here is thus the clip! We hope it to be watched in order to help calming down all minds!
[youtube]http://www.youtube.com/watch?v=_fOfqXq23xs[/youtube]
Youssou Ndour, an ambassador that is committed to Muslim and convinced humanitarian, decided to associate a Christian voice from Central African Republic with his,  hoping thus to impulse a strong international solidarity for peace to come back definitely in Central African republic."
Youssou Madjiguène N'Dour is a committed singer. After being appointed as Senegalese minister of Culture and Tourism and Leisure activities within the government of Abdoul Mbaye, he returned to the "Palais Omnisport" of Paris-Bercy on October, 12th 2013.
He was born on October 1st, 1959 in Dakar, Senegal. Elder brother of his family, Youssou N'Dour grew up in the district of Medina in Dakar. His father Elimane N'Dour is of origin sérère, his mother Ndeye Sokhna Mboup is a morello cherry of origin toucouleur and Wolof.
His private life was eventful: he officially divorced his wife Mami Camara after 17 years of marriage. They had four children together. Before this marriage, he had a son, Birane and a daughter, Thioro, from two different mothers. He was married to Aïda Coulibaly, a sénégalese-French half-breed, current president of Youssou N'Dour Foundation, with whom he had four children whose last one is named Ibrahima Nelson Mandela.
Youssou Madjiguène N'Dour worked with the greatest musicians: Peter Gabriel, Paul Simon, Manu Dibango, Alan Stivell. He was the compositor of the music used for the cartoon movie Kirikou and the Witch (1998). He also appeared as an actor in the movie Amazing Grace (2006).
Youssou N'Dour organized in 1985 a concert for Nelson Mandela's releasing at the "Stade de l'Amitié" in Dakar. He also organized several concerts for the benefit of the humanitarian organization Amnesty International. Goodwill ambassador for Food and Agriculture Organization (FAO) of the United Nations Organization and for the UNICEF, he was also chosen as ambassador in the International Labor Organization.
In 2000, he created The Youssou N'Dour foundation. He worked in favor of sustainable development and of children rights, and fought against malaria.
In 2004, Youssou N'Dour participated in the record "Agir Réagir" in favor of the victims of earthquake which shook Al-Hoceima region in Morocco on February 24th, 2004.
In 2007, with other committed artists, he took part in the production of "Make Some Noises". He actively militated for the solution of the crisis in Darfur.
On February 13th, 2008, he launched with Benetton United Color a micro-finance company, baptized Birima, the name of one of the damel (king) of Cayor Kingdom. In November 2009, he presented his micro-finance company to World Forum Lille (world Forum of the responsible economy) which was held in Lille on the theme of « Responsible money ».
He was also a committee member of honor of "Fondation Chirac".
He was candidate for the Senegalese presidential elections on February 26th, 2012 against the outgoing Head of State, Abdoulaye Wade. But his candidacy was rejected by the Constitutional Council on next January 27th. During a meeting forbidden by authorities in Dakar on Tuesday, February 21st, Youssou N'Dour was wounded in leg. During the second ballot of the presidential elections, he called to vote for Macky Sall against Abdoulaye Wade.
On April 4th, 2012 Youssou N'Dour was appointed Minister of Culture and the Tourism by Macky Sall, the new elected president of Senegal, within the government of Abdoul Mbaye.
The government was dismissed on September 1st, 2013. He remained a special advisor of the president with the rank of minister. « It is a much more efficient position for Senegal and for the Head of State.-I do not think one second of leaving politics, nor of abandoning my passion, music. Take it or leave it. I can guarantee nothing. I did not yet become completely free. I still have responsibilities at the level of the State and we still have some work!  »
From this experience, he declared to RFI: « I brought out a plan, a vision which I shared with the Head of State, which is for me, a vision which can develop tourism, which can still value culture. And thus, it was the end of my mission, because I am a designer, I am someone who listens to people. I listened to everybody and I think that my vision on Senegalese tourism, if it is applied, can re-booster not only this tourism which exists, but also booster the economy (…). There was an approach, an approach which consisted in preventing Senegal from falling in anarchy. I made a commitment and I did not want to do as some people in other countries either, conduct the evolution, take part in the Revolution. I wanted to pursue it, to follow president Macky Sall with whom I greatly share visions, actions of heart to develop Senegal. And I was by his sides in taking a department. And after my mission, I wanted to have more freedom, to be by his sides and to be able to work at the international level to develop Senegal.
Youssou N'Dour won many prizes for his music, including the one of the best African artist in 1996. On February 13th, 2005, Youssou N'Dour was rewarded by Grammy Awards for his album "Egypt" in the category of the best music album of the world. He was made honorary doctor of Yale University in the United States in 2011. In May 2013, he won the Polar Music prize.
Youssou N'Dour really touches everything. He has a recording studio in Dakar and a record collection, Thiossane, situated in the district of Grand-Dakar, where he tries to be present every weekend. He is at the head of Super Etoile orchestra of Dakar, founded in 1979.
He has also been organizer of concerts in Bercy (Paris) since 2000: le Grand Bal where he has been gathering all African community in this important Parisian room.
In September 2003, he created a publishing conglomerate called "Futurs Medias", composed of the newspaper The Observer (Senegal), the most read daily paper in Senegal (edition 66 000 copies), of the Radio "Futurs Medias" ( RFM) and since September 2010, of the TV "Futurs Medias" (TFM).
On January, 12th, he thus met his audience in Paris: « Because two years ago, except for the humanitarian concerts, I did not make big concerts. And I really want to raise the level again, people are not only going to see what existed before, but I also still want to renovate the thing. And I think it is a great moment and I am inviting all Africans, all music lovers.
We should show beautiful image! For me, « le Grand Bal » is a moment when we show beautiful image of Africa. Women are well-dressed, men also! It is a festive moment. There is no jostling. It is peace and enjoyment anytime we show here in West! Africa, it is war, sadness, the AIDS. Yes, it exists in Africa. But there is also smiling Africa. Africa also adores beautiful things. And it is this image I want to show in the West."
Discography
Albums
Records Years
Immigrés 1982
Bitim Rew 1984
Nelson Mandela 1986
The Lion 1989
Set 1990
Live tv 1991
Eyes Open 1992
7 Seconds 1994
Guide (Wommat) 1994
Diapason Plus 1995
Lii 1996
Djamil 1984
Voices from the Heart of Africa14 1996
Inédits 84-85 1997
St. Louis 1997
Spécial Fin D'année Plus 1998
Kirikou 2000
Joko: The Link 2000
Rewmi 2000
Le Grand Bal 2000
Le Grand Bal à Bercy 2001
Ba Tay 2001
Nothing's In Vain 2002
Youssou N'Dour and His Friends 2002
Sant 15 2004
Rokku mi rokka16. 2007
Alsamaday 2007
Salagne Salagne 2009
Dakar – Kingston 2010
Mbalakh Dafay Wakh 2011
Compilations
Records Years
Euleuk Sibir 1992
The Best of Youssou N'Dour 1995
Immigrés/Bitim Rew 1997
Best of the 80′s 1998
Hey You: The Essential Collection 1988–1990 1998
Birth of a Star 2001
Rough Guide to Youssou N'Dour & Étoile de Dakar 2002
7 Seconds: The Best of Youssou N'Dour 2004
Articles similaires