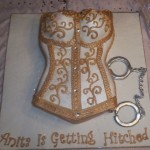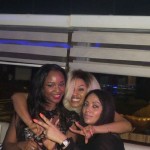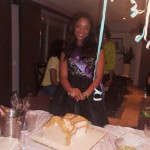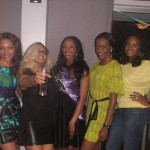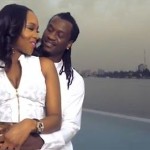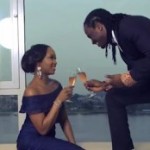 As Africa Top Success just reported it,
It is the marriage that is already fascinating all Nigeria, and thus a part of Africa. Paul Okoye of P-Square is going to marry on the coming March 22nd, the mother of his son, Anita Isama in Port-Harcourt, Nigeria.
And the couple found it necessary to share their big happiness with their fans!
And they took pictures and video at Radisson Blu Hotel of Lagos! The bridegroom is doing things in a big way!
Anita Isama has just celebrated her bachelorette party last weekend in Lagos!
Her friends of whom Lola Omotayo, kept her many surprises of which a very colorful dinner as it appeared on these pictures in Rodizzio Restaurant and Bar, at Ikeja, Lagos.
Anyway, the long-awaited date is just in the corner and according to the first pictures of the front-marriage, it is promising…
Here is the video:
[youtube]http://www.youtube.com/watch?v=dOZPxxGwOyQ[/youtube]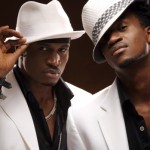 P-Square is a Nigerian duo made up of Pierre and Paul Okoye, also called Paul and Peter. Their nice story began at Saint Murumba College, Jos' catholic school, Nigeria. The twins quickly got noticed in bringing back hits of MC Hammer, Bobby Brown and Michael Jackson. They formed a quartet a capella called « MMMPP » (M Clef aka Itemoh, Michael, Melvin, Peter and Paul). In 1997, they formed a group called « Smooth Criminals ».
In 2001, the group « P-Square » was launched in winning « Grab Da Mic » competition and got noticed by Benson and Hedges that sponsored their first album, entitled Last Nite.
In 2005, P-Square brought out their second album, Get Squared under their own label, Square Records.
The group presented together with international artists as Ginuwine, Sean Paul, Akon and Busola Keshiro.
In 2007, they sold more than 8 million of their album Game Over.
In 2009, P-Square brought out their fourth album studio, Danger.
In 2011, P-Square brought out the fifth album entitled « The Invasion ».
Discography
Albums
Last Nite (2003)
Get Squared (2005)
Game Over (2007)
Danger (2009)
The Invasion (2011)
Singles
Bizzy Body (2005)
Oga Police (2005)
No One Like You (2007)
Do Me (2007)
I Love U (2009)
E No Easy (2009)
Alingo (2012)
Personally (2013)
Singles in featuring
Positif (of Matt Houston featuring P-Square) (2012) remake of E No Easy.
Chop my money Ft Akon (2012)
Beautiful Onyinye (2012) ft Rick Ross
story 2008
Awards
2006 Hip Hop World Awards – Best Album R & B (Get Squared)
2006 Hip Hop World Awards – Best video clip (Get Squared)
2006 Hip Hop World Awards – Best Album of the year (Get Squared)
2006 Hip Hop World Awards – Song of the year (Bizzy Body)
2006 Ville 9e Mag Awards Show – Best Hip Hop group
2006 Nigerian Music Awards (NMA) – Best Album of the year (Get Squared)
2006 Nigerian Music Awards (NMA) – Best video clip of the year (Get Squared)
2007 Channel O Music Video Awards – Best duo or group
2008 Channel O Music Video Awards – Best duo or group
2008 Channel O Music Video Awards – Best video clip of the year ( « Do Me »)
2008 MTV Africa Music Awards – Best group
2009 MTV Africa Music Awards – Best group
2010 Kora Awards – Best Africa Music Awards
Nominations
2003 Kora Awards – Most Promising African Group (Proposed)
2006 MOBO Awards – Best African Act
2008 MOBO Awards – Best African Act
2008 MTV Africa Music Awards – Best artist live
2008 MTV Africa Music Awards – Best video clip
2008 MTV Africa Music Awards – Artist of the year
2008 MTV Africa Music Awards – Best artist R & B
2009 MTV Africa Music Awards – Best artist live
[youtube]http://www.youtube.com/watch?v=ttdU19Kwce8[/youtube] [youtube]http://www.youtube.com/watch?v=17vC8qZILJE[/youtube]
Articles similaires