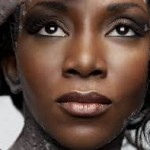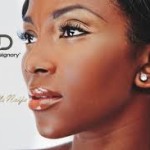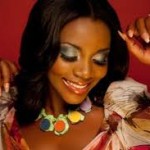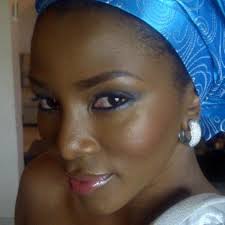 For Oprah Winfrey, she is the African «Julia Roberts».
Geneviève Nnaji is one of the new stars of Nollywood whose only dream is: to emerge one day in the United States as Lupita Nyong'o, Oscar in 2014 for feminine supporting role in Hollywood for her role in « 12 Years a Slave ».
She was born on May 3rd, 1979 in Mbaise, State of Imo in Nigeria, but she grew up in Lagos. She came from a large family as she is the fourth of eight children. His father is an engineer and her mother, a teacher.
Geneviève followed her studies at the Methodist Girls College Yaba and at the University of Lagos.
She started her career from her childhood because she was eight years old when she got a role in the soap opera « Ripples ».
She then did several advertisings among which one for Pronto, a drink brand, for the washing powder OMO. In 2004, she became the face of Lux.
At 19 years old, during her studies, she participated again in castings and she actored in her first movie, Most Wanted.
She then moved on with « Last Party », « Mark of the Beast » and « Ijele ».
Geneviève has already actored in more than 80 movies of Nollywood. She is said to earn not less than 10 000 000 FCFA for every movie.
In 2001, she received a nomination of the best actress of 2001 for 'City People Awards' and distinction of the best actress in 2005 for 'The African Movie Academy Awards' (AMAA).
Geneviève Nnaji has more than one string to her bow. She also sings. In 2004, she signed a recording contract with EKB Records, a Ghanaian label and she brought out her first album "One Logologo Line", a mixture of R & B, Hip-hop and urban music.
Since 2008, she was also known for her fashion design brand, St Genevieve which part of profits is put back to charities that she supports.
For love, she would be planning to get married with the singer, D 'Banj.
Her main movies  :
30 Days
Above Death: In God We Trust
Above the Law
Agbako
Age Of My Agony
Agony
Battleline
Blood Sisters
Break Up
Broken Tears (2008, with Nollywood actor Joseph van Vicker] Bumper To Bumper
Butterfly
By His Grace
Camouflage
Caught In The Act
Church Business
Confidence
Could This Be Love
Critical Decision
Dangerous Sisters
Day of Doom
Deadly Mistake
Death Warrant
Emergency Wedding
Emerald
For Better For Worse
Formidable Force
Games Women Play
Girls Cot
Goodbye Newyork
God Loves Prostitutes
He Lives In Me
Honey
Ijele
Into Temptation
Jack Knife
Jealous Lovers
Keeping Faith
Last Weekend
Late Marriage
Letter to a Stranger
Love
Love Affair
Love Boat
Man of Power
More Than Sisters
Never Die For Love
Not Man Enough
Passion And Pain
Passions
Player
Power Of Love
Power Play
Private Sin
Prophecy
Rip Off
Rising Sun
Runs
Secret Evil
Sharon Stone
Sharon Stone In Abuja
Stand By Me
Super Love
Sympathy
The Chosen One
The Coming of Amobi
The Rich Also Cry
The Wind
Treasure
Two Together
U Or Never
Unbreakable
Valentino
Warrior's Heart
Women Affair
[youtube]http://www.youtube.com/watch?v=0jXp5cHPdUQ[/youtube] [youtube]http://www.youtube.com/watch?v=B3uUWbh3ouM[/youtube] [youtube]http://www.youtube.com/watch?v=GV3Rg9romwk&list=PL78E52F8F6EA3749E[/youtube]
Articles similaires