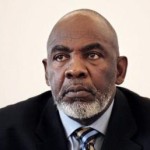 He is one of the Malian greatest successes. Cheick Modibo Diarra was born in 1952 in Nioro-du-Sahel, Mali, a city situated near Mauritanian border.
He was an astrophysicist, a top leader of NASA and Malian Prime Minister from April 17th to December 11th, 2012. He also has American nationality.
A very attractive career for this son of a colonial administration clerk. His father has four women and three children. After the independence of Mali, he was deported for political motives. The young Modibo lived without him. He managed to study by doing several « small jobs as selling of necklaces in the street or managing of nightclub. »
After having his high school diploma in Mali at the vocational training secondary school of Bamako, Modibo Diarra obtained a scholarship and left for Paris to study mathematics, physics and analytical mechanics at the university Pierre-et-Marie-Curie. « Analytical mechanics fascinated me, but I liked to have a walk… »
He also passed through the École Centrale (French engineering school). In 1979, he joined Howard scientific university in Washington where he got a doctorate in 1987. « Younger, I swore to never set foot in America of racial segregation. One of my friends wanted to register in Howard University in Washington. He asked me to accompany him. He took time to fill his file, and then as I was bored, I also filled a file. I hardly spoke English ».
He taught during five years in the United States before being spotted by recruiters of the Jet propulsion Laboratory of NASA who nickname him « interplanetary navigator ». At NASA, he carried out from 1989 to 2002 several missions of solar system exploration thanks to probes equipped with robots: Magellan to Venus, Ulysses to the poles of the sun, Galileo to Jupiter and finally Mars Observer and Mars Pathfinder to the red planet.
In 1996, he developed with his team the web site of NASA.
In 1999, NASA authorized him to work half-time. He can devote himself to the development of education in Africa. He created the Pathfinder foundation for education and development.
In 2002, he took sabbatical leave to develop in Bamako, Mali a research laboratory on solar energy.
On February 20th, 2006, he became chairman of Microsoft Africa.
In November, 2011, he was rewarded for the launching of the first African virtual university based in Kenya, which he left in 2005 to cofound the world French-speaking digital University.
Politics is also his other passion. In April, 2000, he organized the world Forum on the education in Dakar. He became UNESCO « goodwill ambassador ».
In March, 2011, he created his own political party, Rassemblement pour le développement du Mali (RPDM) (Malian Union for Development). On April 17th, 2012, Cheick Modibo Diarra was appointed Prime Minister of Mali.
On December 11th, 2012, he was arrested by the putschists of Captain Amadou Haya Sanogo who forced him to resign.
He was married with the daughter of Moussa Traoré, the former Malian between 1969 and 1991.
[youtube]http://www.youtube.com/watch?v=DGml_YKOH_k[/youtube] [youtube]http://www.youtube.com/watch?v=OHMrvZzLung[/youtube] [youtube]http://www.youtube.com/watch?v=XssfvoYblHo[/youtube]
Articles similaires